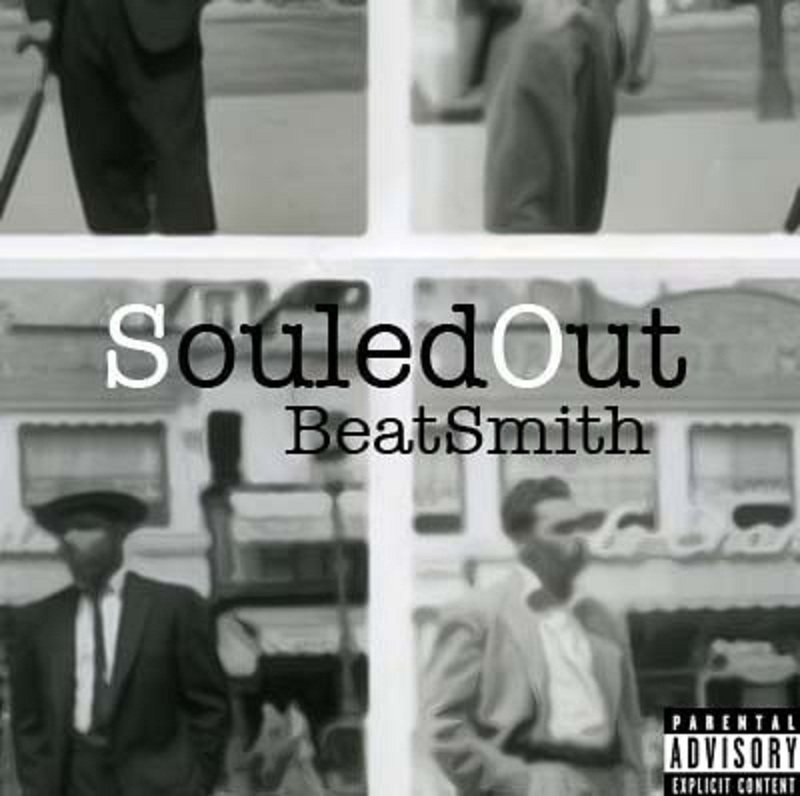 BeatSmith…Souled Out? Or Bought In… Dope [Mixtape]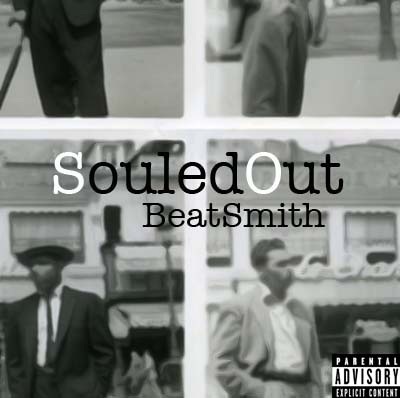 Here's why BeatSmith is a musical genius. His level of creativity isn't a reinvention of the wheel, but epitome of authenticity and the clarity with a formula currently unmatched. BeatSmith's Hot 16's (video below) proves him to be a formidable MC. He does a lot of rappin' acapella, without assistance of autotunes, freestyling without flinching or thinking about something that comes naturally. His tracks are post-gangsta Hip Hop in the 90's but modernized putting him in a unique league created by N.W.A . and Dr. Dre with the production bar being raised by infusing inspirational interludes in between the tracks from the world's most influential people and entertainers in his recordings.
With a focus on BeatSmith's latest mixtape, "Souled Out" creatively includes intervals by Michael Jordan (Basketball's best), Mickey Rourke (The "Come-back Kid" & famed actor), Derrick Rose (another Basketball legend), and Maya Angelou (Legendary Poet with over 30 Honorary Degrees). BeatSmith chooses the perfect people on his mixtape to describe his plight in the music industry. His lyrics and song choice mimic their advice. Michael Jordan states on 'Souled Out', "Maybe I made you believe that my game was built on flash and not fire…My pain is my motivation."  Meaning that BeatSmith's music is some of the dopest  sh*t you'll ever hear not because of gimmicks, but because his formula  sticks to the root of Hip Hop and is relatable worldwide.
Mickey Rourke states on 'Souled Out', "You never forget where you come from never forget how it was on the way up and how you had to work harder than the other person to get there." BeatSmith is from L.A. and does an impeccable job of representing West Coast's unique flavor in Hip Hop. In the past year he put out over 5 mixtapes plus his debut EP. Talk about a real hustler. The production on his mixtapes  is original. No Voice-Over fakeness.  "Souled Out" is phenomenal, one of those rare joints that's rewound over and over again in your IPOD.
Derrick Rose states on 'Souled Out', "All my life I heard you have to walk before you can run." That's to say that independently BeatSmith has done well on his own by taking charge of Managing, Marketing and Promoting his mixtapes and EP. Undoubtedly, BeatSmith is the West Coast's 'Nas' who talks about how his name will remind you of a Blacksmith or a person who creates objects from wrought iron or steel.  BeatSmith's flow is created from hardcore metal-like imagery that's pounded inside of a lyricist's mind as he bleeds words onto the paper. His lyrics pierce your soul.
Maya Angelo states on "Souled Out', "When was the last time somebody told you that we stood on slave ships decks and auctioned blocks and was hosed down like dogs for you? In order for YOU to live?" And BeatSmith didn't take this statement lightly when creating music that is filled with realism and truth His single "Eyez on the Prize is definitely a platinum single (among others). BeatSmith shines a light into his life, talks about his struggle with raw unadulterated clarity. His music is just that…'Souled Out' which hits you like brass knuckles making his commercial appeal in inevitable.
Hear More of BeatSmith's music on his website: http://13eatsmith.blogspot.com/