BEYONCE & JAY Z Mobbed In Legal Trip To Cuba!! (VIDEO)
The power couple's trip caused a big stir in the media because of U.S. law ban on U.S. tourism to Cuba. But Fitzpayne, the Treasury's Assistant Secretary for Legislative Affairs, said in a letter to Republican lawmakers who had questioned the trip that the couple's high-profile visit had not broken any laws. (rawstory) And Reuters is reporting the visit was licensed by U.S. Treasury Department on a "cultural exchange," the only way Americans can legally travel there in light of the 51-year-old trade embargo between the two countries.
Follow me on Twitter @lisafordblog
View more videos at: http://nbcmiami.com.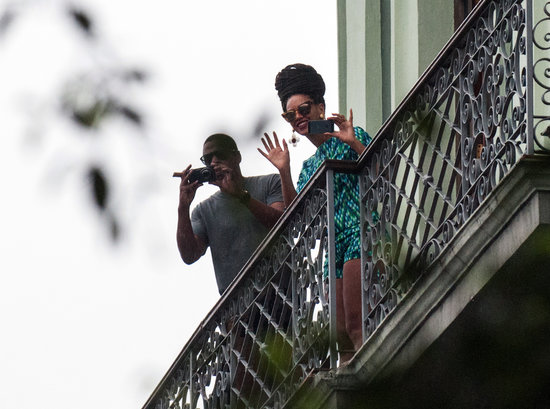 Beyonce and Jay Z celebrates their 5th Anniversary In Havana, Cuba.
One South Floridan states: "I think Jay-z and Beyoncé's vacation to Cuba kinda reflects where the mind-set is for most Americans now-a-days and reflects kind of an attitude to more openness," says Yamil Rivera.

"As an American I like to support principles but I'm kinda in between, so good for them," South Floridian Juan Gomez said.
Beyonce and Jay Z flew out of Miami last Wednesday and  landed in Havana for a three-day stay.
Source: NbcMiami