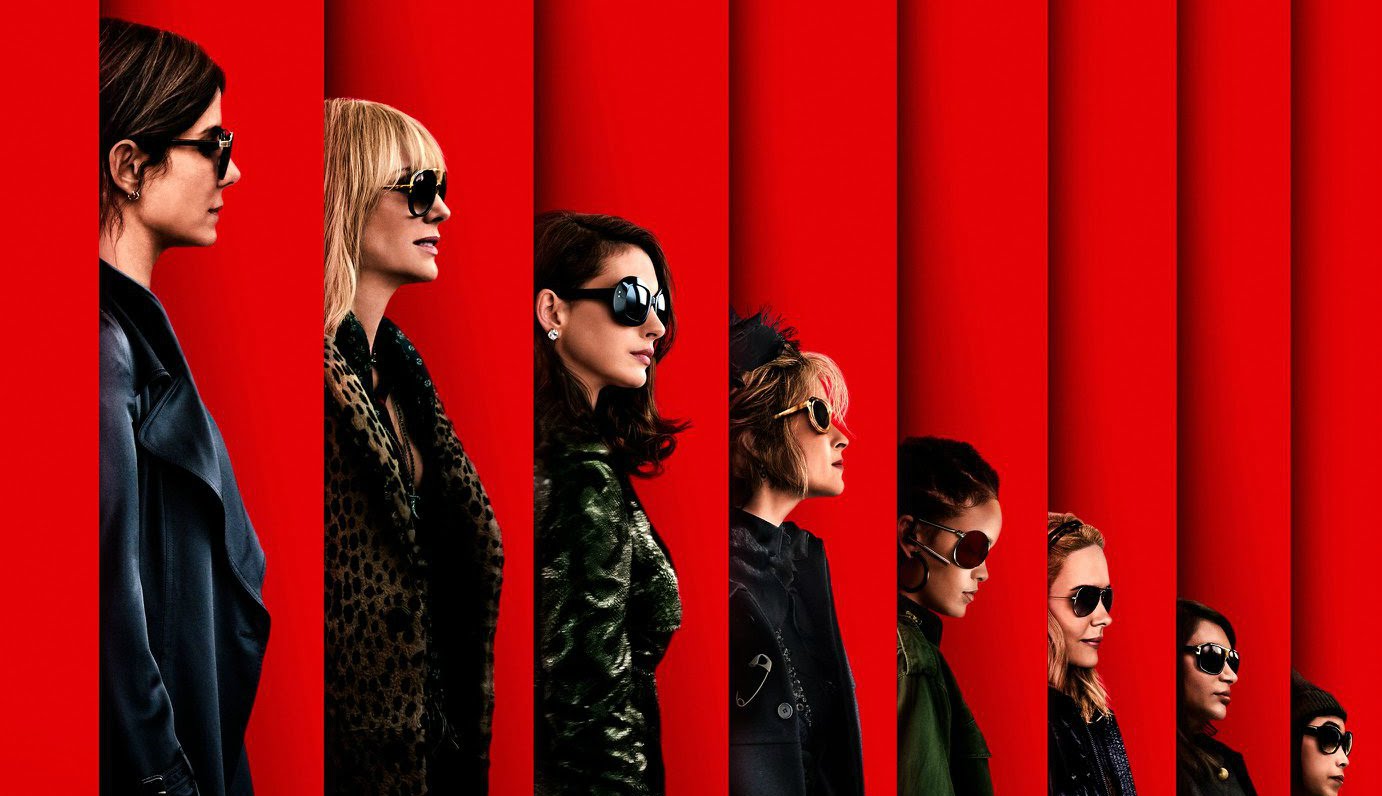 OCEAN'S 8 starring RIHANNA (Trailer) via @Lisafordblog
I'm a huge fan of RIHANNA's, but that's not why I'm going to an actual movie theatre to see this film (movie theatres is something that I never do). I'm spending money to see OCEAN'S 8 because the collection of actresses is freaking crazy.
I will never forget Sandra Bullock's iconic role in the football film, "The Blind Side" which made me wat to support her in every role she plays. But let's talk about Sarah Paulson, and her camillion-like abilities to transform into any one such as in her role in the "The People v. O.J. Simpson" and in her reoccuring roles in the "American Horror Story" television series.
The remaining cast of characters include an A-List of stellar women; Cate Blanchett, Helena Bonham Carter, Anne Hathaway, Mindy Kaling, and Awkwafina.  OCEAN'S 8 will be releases 6 months from now, June 8, 2018.
Sandra Bullock stars as Debbie Ocean, the estranged sister of Danny Ocean (played by George Clooney in the previous three "Ocean's" films), in the female-led heist comedy. The movie centers on Debbie's attempt to pull off the heist of the century at New York City's annual Met Gala. msn
To be featured on this site, email [email protected]