Thursday 02 October, 2014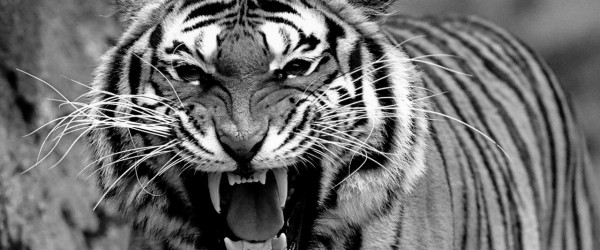 When I was a kid, I had a terrible nightmare that I was trapped in a large cage in front a ferocious tiger with long super sharp teeth. It was the scariest dream I've ever had in my life. The hungry tiger stared at me for a while…I assumed contemplating about which part of me he was going to bite into first. Never in a trillion years did I think that this nightmare would come true for some poor soul.
This gruesome and terrifying VIDEO is real live footage of a man by the name of Maqsood, being gnawed to death by an endangered tiger after allegedly jumping into its moat at the New Delhi Zoo in India last week. Onlookers were afraid to help them, in fear that they may be killed too. Maqsood's body remained in the outdoor enclosure two hours after the attack and was dead by the time help reached him. The zoo remained open Tuesday afternoon, though authorities eventually roped off the tiger enclosure.