Monday 22 September, 2014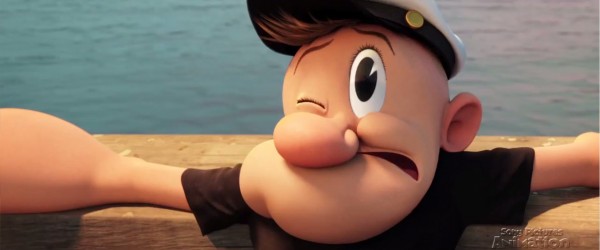 POPEYE makes his return into the 21st century with a new animated CG film via Sony Pictures. The movie looks 'cute' and I'm a huge POPEYE fan, just wish this new school Popeye had his pipe and tattoos like he did back in the day. And if you didn't know, Popeye is a grown ass man at the tender age of 40 years. If you ever watched "Popeye, The Ace of Space (1953)", this actually makes sense: flashbacks to Popeye's childhood and infanthood looked to take place in the 1890s. Adding 40 to that equals 1930s, which is when the Popeye cartoons first entered theaters.
Fast forward to 2014 to the sneak peek video, and you'll witness some amazing 3D CGI graphics. The movie is done 100% with open source software, and directed by animation genius, Genndy Tartakovsky! Popeye will be voice-acted by Tom Kenny, famous for SpongeBob Squarepants.