Tuesday 26 November, 2013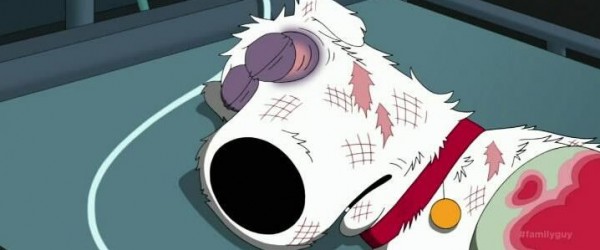 Why in the world would they kill one of the most famous characters in animation history?? Brian Griffin made "Family Guy" great with his witty intellect and appeared as a central character in almost every episode.
Family Guy's executive producer Steve Callaghan explained the decision to send Brian 'on a trip to Belize', telling E! Online: 'This was an idea that got pitched in the writers' room and it sort of caught fire, and we thought it could be a fun way to shake things up.
'We started talking about what the next couple episodes could be and we got very excited about the way this change will affect the family dynamics and the characters.'
But rumor has it that the show's creator, Seth MacFarlane, is just simply tired of doing the show. 'Part of me thinks that Family Guy should have already ended. I think seven seasons is about the right lifespan for a TV series,' he told The Hollywood Reporter.
"Family Guy", however, has millions upon millions of fans…ALL hoping that Brian's 'death' is a joke. Check out the video of Brian's final moments. It's still hard to believe it has the end this way.