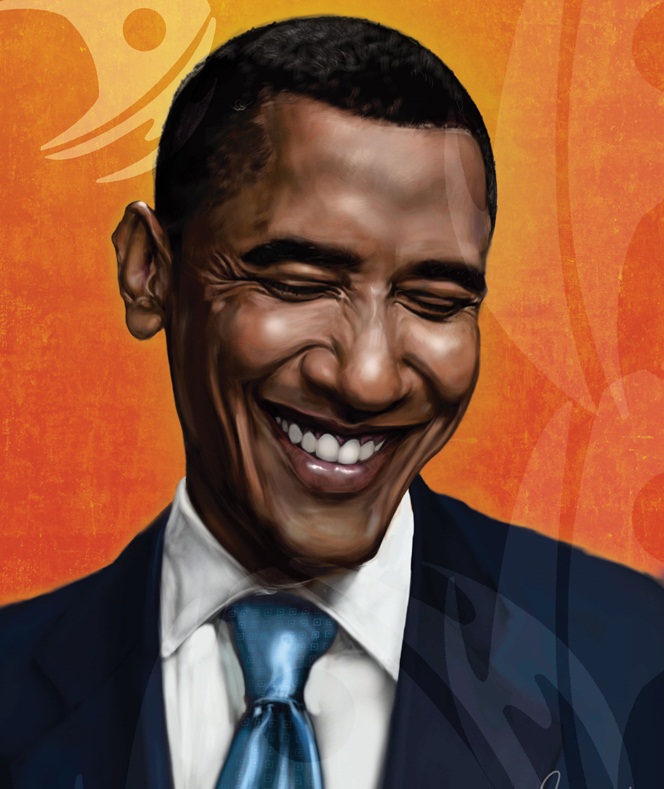 President Obama Speaks at the University of Miami {Video!}
(obama painting above by jamarsdesign)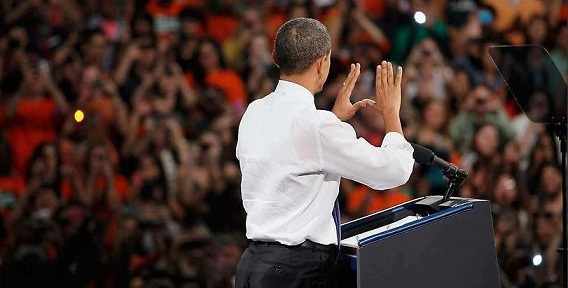 President Barack Obama stop in Florida, where delivered a speech at the University of Miami about his energy plans during his 2012 presidential campaign.  He throws up the "U" sign representing the HURRICANES!!
The crowd went wild when President Obama stepped onto the stage yesterday afternoon inside the Bank United Center on the campus of the University of Miami. The premise? The Republicans have it all wrong when it came to the economics of rising gas prices. Students from UM were camped out for hours upon hours, some for a couple of days, waiting in line for tickets to see the iconic 44th President of the United States. The last time Barack Obama spoke at the University of Miami (a university with alternative energy research programs) was in Novemeber 2008, before he was elected president, surrounded by blue banners reading "We Need Change". Click The Miami Hurricane to see slide show of that earlier visit.
Obama reinforced the need for more alternative energy sources and saying drilling isn't a real plan for bringing down rising gas prices. Obama said he believes that Republicans have a flawed and dishonest strategy for reducing gas prices, predicting his rivals would offer nothing but more drilling and political promises of  $2-a-gallon gas. Said the president: "The American people aren't  stupid."
"That's not a plan, especially since we're already drilling. That's a bumper sticker," Obama said. "It's not a strategy to solve our energy  challenge. That's a strategy to get politicians through an election. You know there are no quick fixes to this problem."
Obama's likely reference was to third-place Republican candidate Newt Gingrich, who has promised $2.50-a-gallon-gas on a "drill-here, drill now" platform.
"Some politicians always see this as a political opportunity. You're shocked, I know," he said to a large cheerful crowd of University of Miami students. (The full 30 minute video below), before ending his speech with "I still don't know how you all make it to class every day down here,"  Obama referencing on how great it was to be in Miami.
NewsVision 2-23-12 from UMTV School of Communication on Vimeo.
Sources: