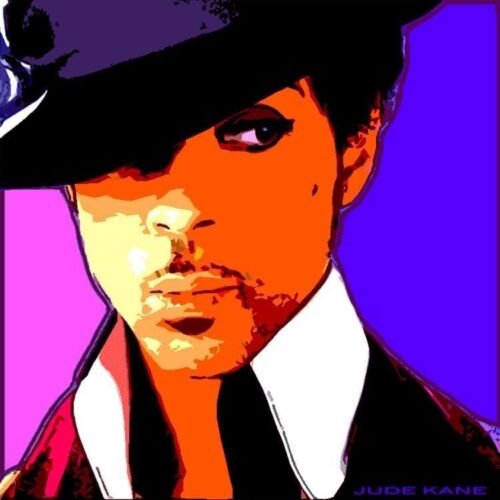 RIP PRINCE!! VIDEOS & A COLLECTION OF VINYLS w/ @DJGiovanniNsane & @Lisafordblog
(cover photo above by facebook friend Mitchell Patterson)
This is August 2, 1990 sound check Osaka Japan. I spent six years of my life working for, creating with and laying the foundation for the rest of my career with Prince. Long nights, remote parts of the world and creative growth beyond my wildest dreams. This may not be the Prince you think of but it is the Prince I knew. Those years were and will always remain the highlight of my career. Thanks for the good times RIP Kid. Steve Purcell : Prince Osaka 1990. (shared by my cousin Tondy Gallant)
Miami's own
DJ Giovanni
speaks on his Prince collection of vinyls.
Yes I'm a real fan! I got just about every album he ever made!! I grew up on this brother's music, from grade school to all the parties at Spankys, Rolladium, Area Code 313, Roller Wheels, the Holland Center, Howard Dell, Hayes Jones, Central's Field House, the DAV Hall, Odyssey, etc., to friends who imitated him and his music, working at Glam Slam Miami to now! R.I.H. genius now you can lead God's choir with the greats of music!
R.I.H. Prince Rogers Nelson! From the first time I heard 'Soft and Wet' and then 'Bambi' on the Electrifying Mojo's show the 'Midnight Funk Association' in Detroit, you've had my support as a fan, and fellow musician.
_____
Thanks for your faith in God, all that you've done for music, your artisty, creativity, musicianship, fashion, eccentricity, love for music, always stretching the boundaries of what some thought should be your limits, never giving up who you are or what yo
u believe in for the industry, for not being afraid to address social issues, and for my favorite song, 'Sometimes It Snows In April,' and yes those ballads man! Thank you for always supporting the people in your community, despite what some may surmise or insinuate! Thank you for the opportunity to spin at Glam Slam Miami for several months before it closed down!
_____
And most of all thank you for taking a stand against the recording industry at a time when it wasn't popular, or to be wholly independent! You've inspired so many artists from that moment on to never cave in and hold on to what you believe is right and fair! You knew what the industry was becoming before it even happened, thank you!!!! Appreciate the legends of music that paved the way for all of us while they are still here with us, don't wait until they are gone to honor them! –  DJ Giovanni

 Controversy followed the singer and that, in part, made his fans adore him more. "Darling Nikki," a song that details a one-night stand, prompted the formation of the Parents Music Resource Center. Led by Al Gore's then wife, Tipper, the group encouraged record labels to place advisory labels on albums with explicit lyrics. 
CNN
–
 Here is the song that is forever in my heart.