STAR WARS' PRINCESS LEIA – Dead Today at 60 – RIP CARRIE FISHER x (Vintage Video) via @lisafordblog
Tuesday 27 December, 2016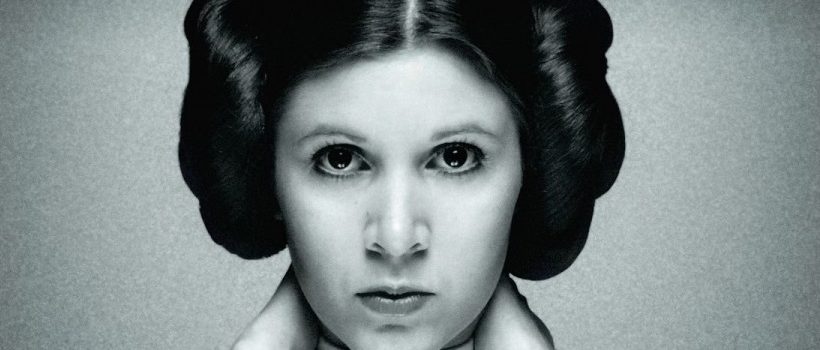 "Theres no room for demons when you're self possessed" – @carrieffisher RIP Princess… CARRIE FISHER. I remember watching her as PRINCESS LEIA in the STAR WARS films and telling myself that Fisher was a symbol of strength and girl power. This woman spoke openly about mental illness and helped so many people. Carrie Fisher wasn't just Princess Leia, she was a phenomenal human being.
Rolling Stone writes:
"Carrie Fisher, the iconic actress who portrayed Princess Leia in the Star Wars series, died Tuesday following a massive heart attack last week. She was 60.
"It is with a very deep sadness that Billie Lourd confirms that her beloved mother Carrie Fisher passed away at 8:55 this morning," Simon Halls, a spokesperson for Fisher's family, said in a statement to People.
Fisher suffered a heart attack last week aboard a Los Angeles-bound flight 15 minutes prior to landing. A medic onboard performed CPR on the actress until paramedics arrived to take her to UCLA Medical Center, where she was placed on a ventilator.
"I'm deeply saddened at the news of Carrie's passing," Fisher's Empire Strikes Back and Return of the Jedi co-star Billy Dee Williams wrote on Twitter. "She was a dear friend, whom I greatly respected and admired. The force is dark today!"
Mark Hamill, who played Luke Skywalker in the trilogy, tweeted a brief, but poignant, message."
no words #Devastated pic.twitter.com/R9Xo7IBKmh

— Mark Hamill (@HamillHimself) December 27, 2016
"The daughter of screen legend Debbie Reynolds and singer Eddie Fisher, the actress made her Broadway debut as a teenager in Irene, which starred her mother. After making her big screen debut in 1975's Shampoo and briefly enrolling in London's Central School of Speech and Drama and then St. Lawrence College, Fisher dropped out, at the age of 19, after landing the role of Princess Leia in George Lucas' 1977 space epic Star Wars." Read more on RollingStone
In a world of dominant male movie roles Princess Leia broke the trend! The force will be with her…always

RIP Carrie Fisher xoxoxoxo