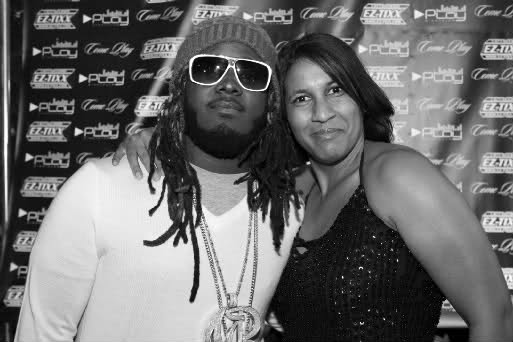 SUPERBOWL CELEBRITY DJ BATTLE T-PAIN VS TOMMY LEE!!!! And the Winner is…. (Plus more @LisaFordBlog celeb interviews on video!!) #TBT
TOMMY LEE RULES HIP HOP!! WTF!!

SUPERBOWL CELEBRITY DJ BATTLE T-PAIN VS TOMMY LEE!!!! And the Winner is….
Has Hip Hop gotten so easy that even a Rocker can blow it out of the water? Well, it certainly appears that way! During Superbowl Weekend at the famous Club Play on South Beach, Renowned Music Reporter, Lisa Ford from Lisafordblog.com with business partner, Darryl Dayson from Dayson Company hosted the fist of their Celebrity DJ Battle series, launching a movement that is bringing HIP HOP back to it's essence.
So who won our first title between Rocker Tommy Lee of Motley Crue and HIP HOP Legend and Hitmaker, T-PAIN? Well the results are in from thousands of responses: TOMMY LEE!!!!!!!!!           
T-Pain, who is ranked #2 on LUKE'S top 5 DJ's came in and played the hits. He threw a hot spin on it. The music flowed great and the crowd was happy, excited, and partied like it was 1999. But when Tommy Lee came on the set, people lost their freaking minds!!! 
He brought a sound that leaped into your soul and snatched your bleeding heart out. Tommy Lee definitely brought the West Coast to the South with that deep funk bass. He collided two giants…Hip Hop and Rock without people even realizing it. His sound literally mesmerized people. 
All the celebrities in the house; Usher, Keri Hilson, Chris Brown, Nelly, Jermaine Dupri, Jeezy's artist JW, and Bow Wow, just to name a few, were in the building tearing it down when Tommy Lee reached his peak in the set (check out their interviews with Lisa Ford and snippets of the battle below in the Youtube video). 
So for now, TOMMY LEE is the reigning champion. Who will take his spot in Round 2?? Stay tuned…..