THE WEEKND Is A $92 Million Dollar Man – Read How Artists are making a Killing!! via @lisafordblog
Tuesday 13 June, 2017
Forbes: The indirect spoils of streaming can be even greater. Abel "the Weeknd" Tesfaye parlayed his play count–5.5 billion streams in the past two years–into an estimated $75 million touring advance. To him it's all part of the model he's been following throughout his rapid rise, one that applies to all sorts of businesses: Create an excellent product, make it widely available and flip the monetization switch when the timing is right.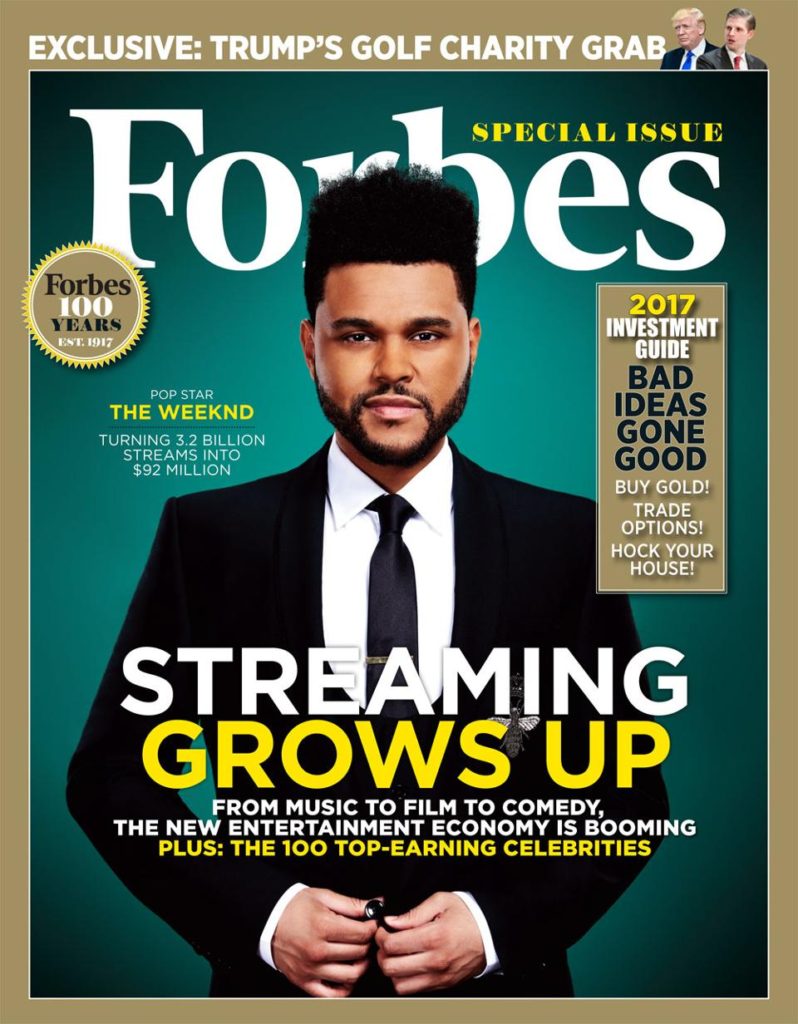 "I really wanted people who had no idea who I was to hear my project," he says. "You don't do that by asking for money." – The Weeknd
Read the article now on Forbes.
To be featured on Lisafordblog.com or interviewed live on the radio at excitementradio.com, email lisafordblog@gmail.com for details.