Tupac hologram performing Live w/ Snoop @ the 2012 Coachella!! this is crazy!!
Monday 16 April, 2012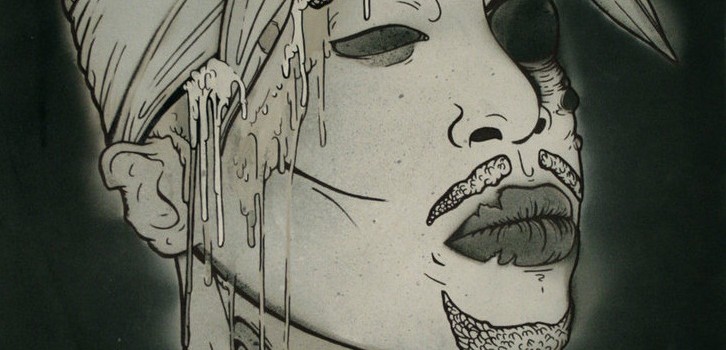 Tupac Hologram performing at 2012 Coachella With Snoop Dogg!! (FULL PERFORMANCE). 2PAC has literally been resurrected. And the moment when he appeared on stage at this year's Coachella Music Festival in California should definitely go down in the history books. This is some crazy shit!!!!! I get goosebumps watching this video. It you were there live, you wouldn't have been able to tell the difference between the real Tupac and this hologram. Especially when he gives a shout out to Coachella! Especially when he holds the mic out so the crowd can participate. And especially with Snoop Dogg joins Pac on Stage!
(2pac artwork above by kittysdead)

In spite of anybody who wants to view this as too 'ghastly' for their taste, I believe this was a perfect way for Snoop and Coachella to honor the iconic rapper. Coming from a die-hard PAC fan, I am overjoyed that this magical tribute was presented to us with such flawlessness. I just want to run up on stage and hug Pac! I will remember this performance for a lifetime!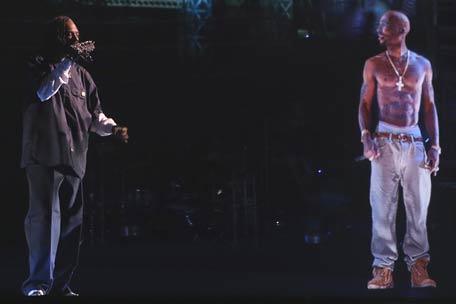 Thanks to the magic of technology, the most talked-about performance at this year's Coachella festival came from a man who died more than 15 years ago. Last night (April 15), as Snoop Dogg closed out the three-day Southern California event, slain hip-hop icon Tupac Shakur appeared in hologram form, busting a solo "Hail Mary" and teaming with Snoop on "2 of Amerikaz Most Wanted." (the boombox)
Weekend #2 of the annual Coachella Festival begins April 20-22. Click HERE for the lineup and follow me on Twitter.com/lisafordblog
Source: krackblog
Related Posts