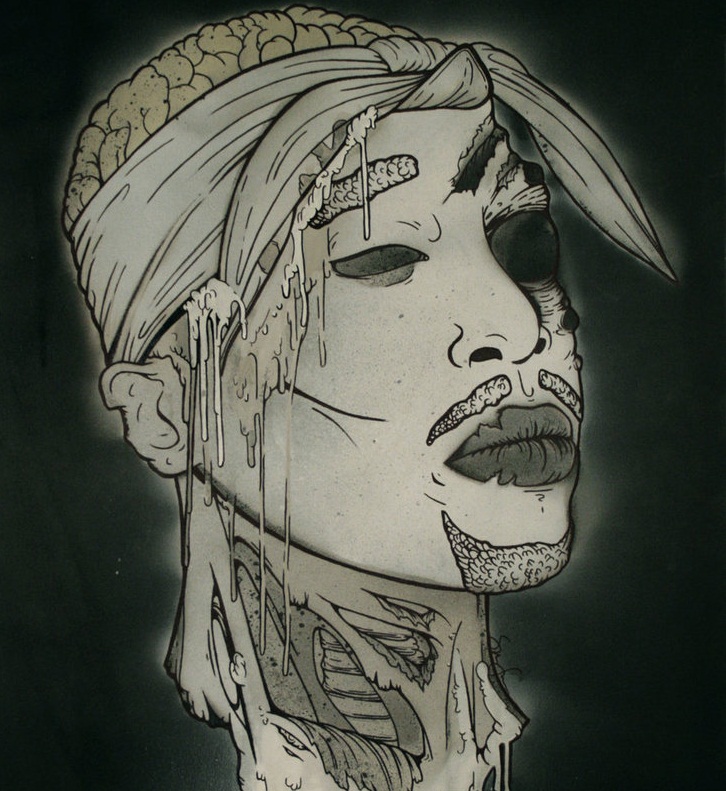 Tupac hologram performing Live w/ Snoop @ the 2012 Coachella!! this is crazy!!
(2pac artwork above by kittysdead)

In spite of anybody who wants to view this as too 'ghastly' for their taste, I believe this was a perfect way for Snoop and Coachella to honor the iconic rapper. Coming from a die-hard PAC fan, I am overjoyed that this magical tribute was presented to us with such flawlessness. I just want to run up on stage and hug Pac! I will remember this performance for a lifetime!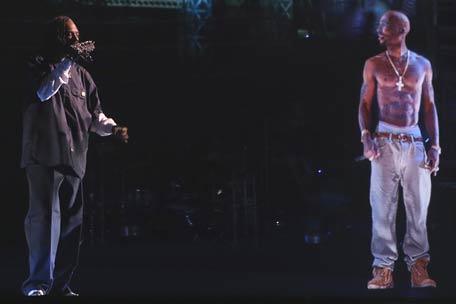 Thanks to the magic of technology, the most talked-about performance at this year's Coachella festival came from a man who died more than 15 years ago. Last night (April 15), as Snoop Dogg closed out the three-day Southern California event, slain hip-hop icon Tupac Shakur appeared in hologram form, busting a solo "Hail Mary" and teaming with Snoop on "2 of Amerikaz Most Wanted." (the boombox)
Weekend #2 of the annual Coachella Festival begins April 20-22. Click HERE for the lineup and follow me on Twitter.com/lisafordblog
Source: krackblog