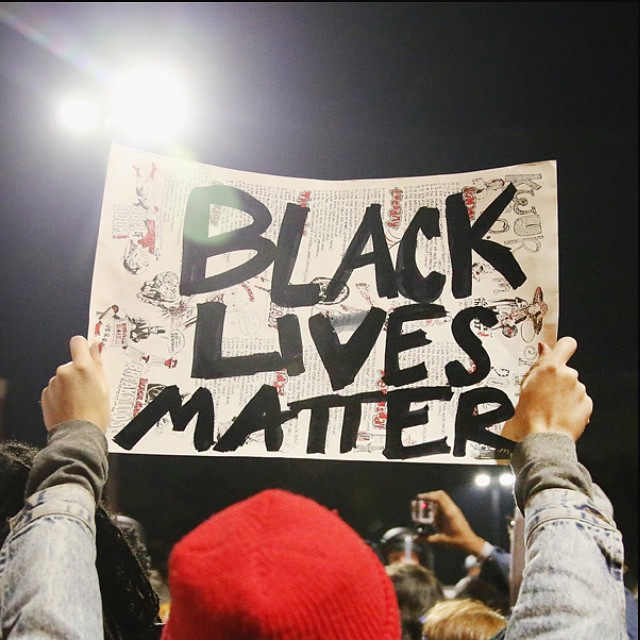 WATCH: Raw Video of Unarmed #WalterScott Murdered By Cop #BlackLivesMatter via @lisafordblog
Demonstrators flocked to North Charleston City Hall in South Carolina on Wednesday to protest the shooting death of an African-American man by a police officer.

A video shows Officer Michael Slager, who is white, shooting 50-year-old Walter Scott eight times as Scott has his back to him and is running away. It appears that Scott was unarmed.

Slager is charged with murder, the FBI is investigating, and once again a police-involved shooting has sparked national outrage.

Though it's unknown if race was a factor, protesters are wearing T-shirts that say "Black Lives Matter" and chanting the phrase that became popular after several police-involved killings of black men around the country.
Lisa Ford is a Miami blogger/ real estate agent who attended the University of Miami in Coral Gables, FL where she earned her Bachelor's degree in English and Creative Writing in 2006. Prior, Lisa also attended Miami Dade College earning a degree in Mass Communications and Journalism. Soon after, Lisa created and published the very popular lisafordblog.com that features celebrity-interviews and coverage of major music festivals from around the world. Taking advantage of her massive connections and contacts in the entertainment industry, Lisa started her career in real estate in 2014 focusing mainly on pre construction condominiums and new development sales in Miami with Brickell Global Realty. Contact her at [email protected]<