Whitney Houston's 'Sparkle' {Official Trailer}
Wednesday 04 April, 2012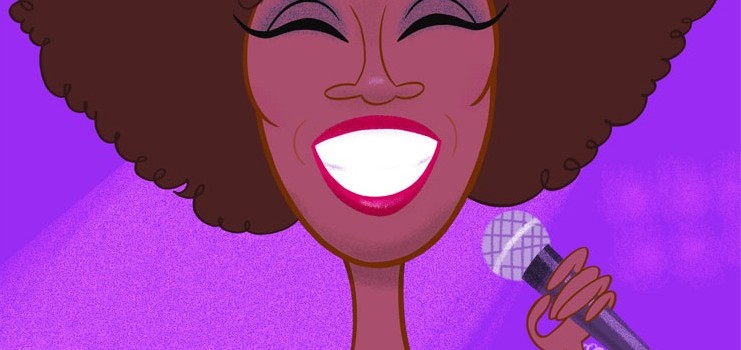 Finally! The moment we've been waiting for. To see the iconic Whitney Houston sing once more!
(whitney houston artwork above by dejarnettedesigns)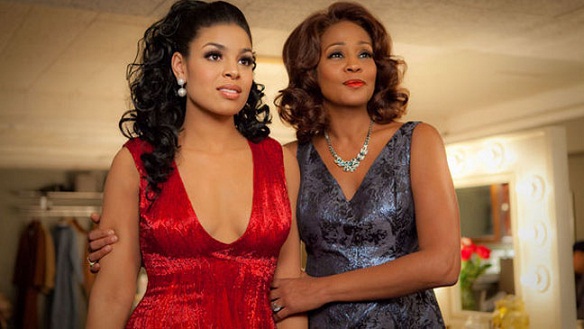 Whitney Houston plays Emma, a once famed singer, who passed her musical gift on to her 3 daughters. But Emma grows weary watching their careers unfold as she states, "Was my life not enough of a cautionary tale for you?" Emma tries to caution her daughters about the chaos and turmoil that lies ahead (one turns to drugs, one gets stuck in an abusive marriage, and one tries to achieves their desired fame all by herself). Sparkle is a portrayal of the good, the bad, and the ugly side of the music business, especially when you're impressionable young girls surrounded by money-hungry vultures.
Jordan Sparks plays the lead, Sparkle Williams (played by Irene Cara in the 1976 original ), and states, "Even before she (Whitney Houston) passed I wanted to be able to represent this movie in a way that would honor her and respect her, because she worked so hard on it. With her passing, it's definitely been a lot more pressure." (MTV) Derek Luke and Cee-Lo Green co-star in the film which will be the last chance for  millions of fans to get to hear Whitney's angelic voice sing again.
Follow me on Twitter.com/lisafordblog