DOMINICAN REPUBLIC NATURAL EXCURSION TOURS via GILMAR TRAVEL #Travel #Therapy
via @lisafordblog

Hello, Lisa Ford here, the Executive Director for the Dominican Republic's main tourism and events company with new offices in Miami, Florida, GILMAR TRAVEL. I also represent a major hotel development property in San Sosoa, that includes the biggest luxury water sports facility in the Dominican Republic, the best casino built, and the island's longest private beach. I have exclusive privileges and produce concerts at all of the highly desired high-end venues, holding tens of thousands of people, combined. And I have partnered up with a prestigious international travel web and tech company in South Florida that allows me to recreate these event scenarios at all the major tourism spots in the world.
Please consider me, as your new Travel Agent, world Tour Operator, and Excursion Specialist! I've been in the Event Planning/ Entertainment / Travel industries for over 10 years and understand the importance of rest and relaxation
as therapy in today's workaholic world.
Call or email me today 😉
Sincerely,
LISA FORD
BOOKINGS@GILMARTRAVEL.COM
GILMARTRAVEL.COM
305-560-5853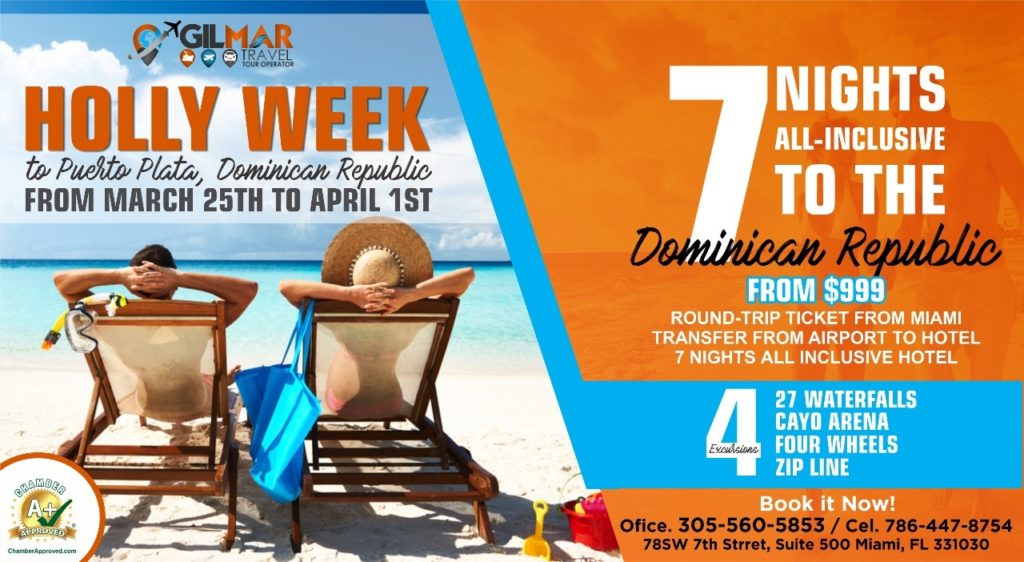 ☑ Dominican Republic Carnival & Independence Parade
☑ Feb 24th – Feb 28th
☑ Dominican Republic Holly Week
☑ March 25th – April 1st
☑ White sandy beaches
☑ Theme parks
☑ Island tours
☑ Transportation in Luxury Buses
☑ Karaoke / Food / Drinks on the bus
☑ T-shirts souvenirs
☑ Exclusive Photographer
☑ All Inclusive Airfare / Hotel / Meals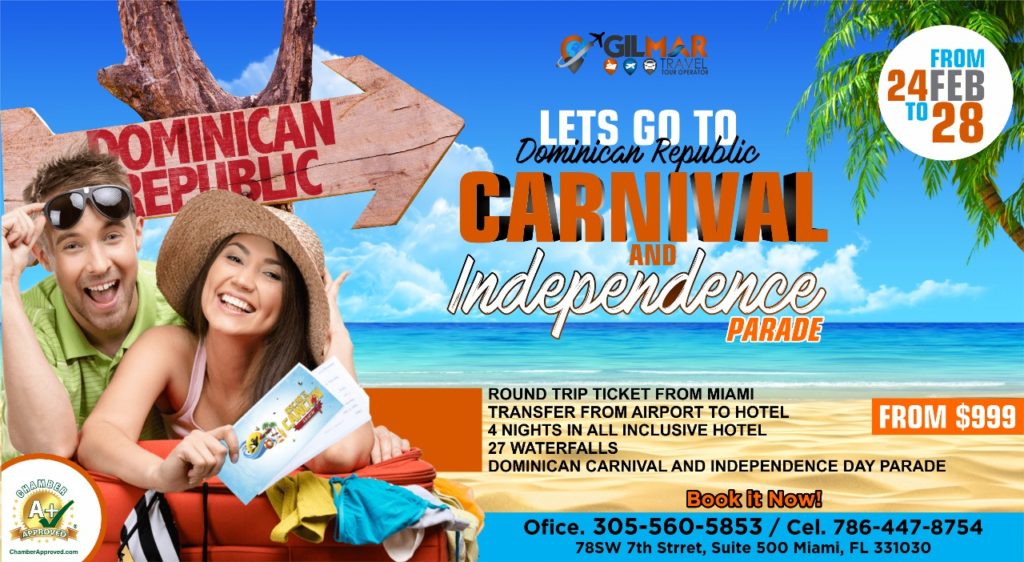 The #DominicanRepublic has something for everyone! Pack your bags and LET'S GO!! 🏻🕺🏽
Gilmar Travel
And Visitpuertoplata.org for more information regarding the below natural excursions.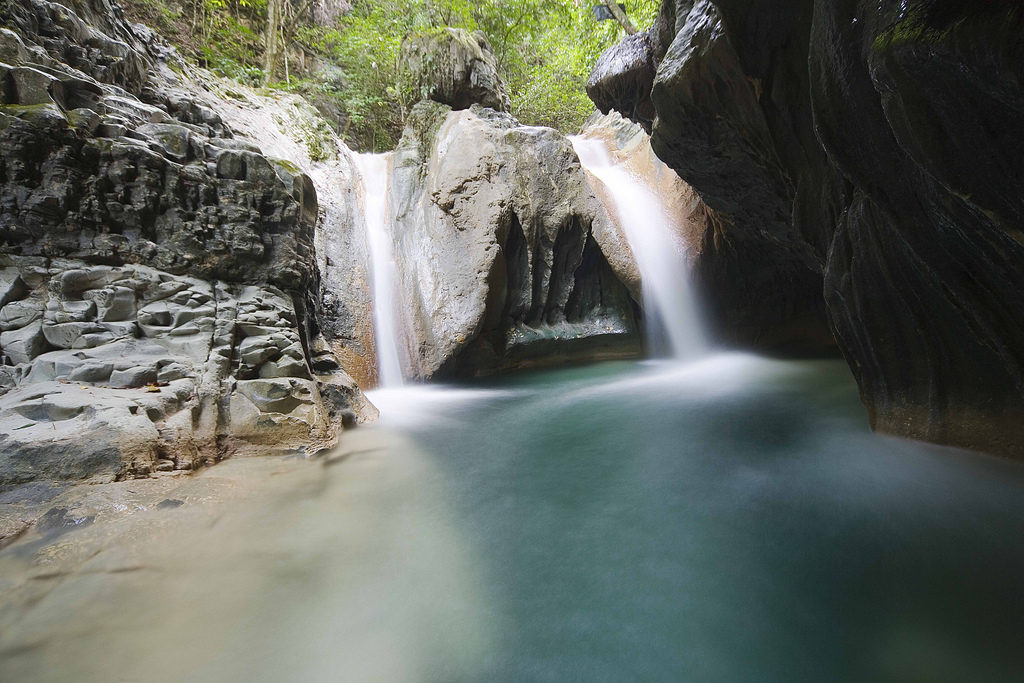 DAMAJAGUA WATERFALLS – Welcome to the Twenty Seven Waterfalls of Rio Damajagua with nature hike tours offered by Gilmar Travel! Nestled in the rolling hills of the Northern Corridor mountain range and behind the long stalks of sugar cane lays a treasure you won't find anywhere else in the world.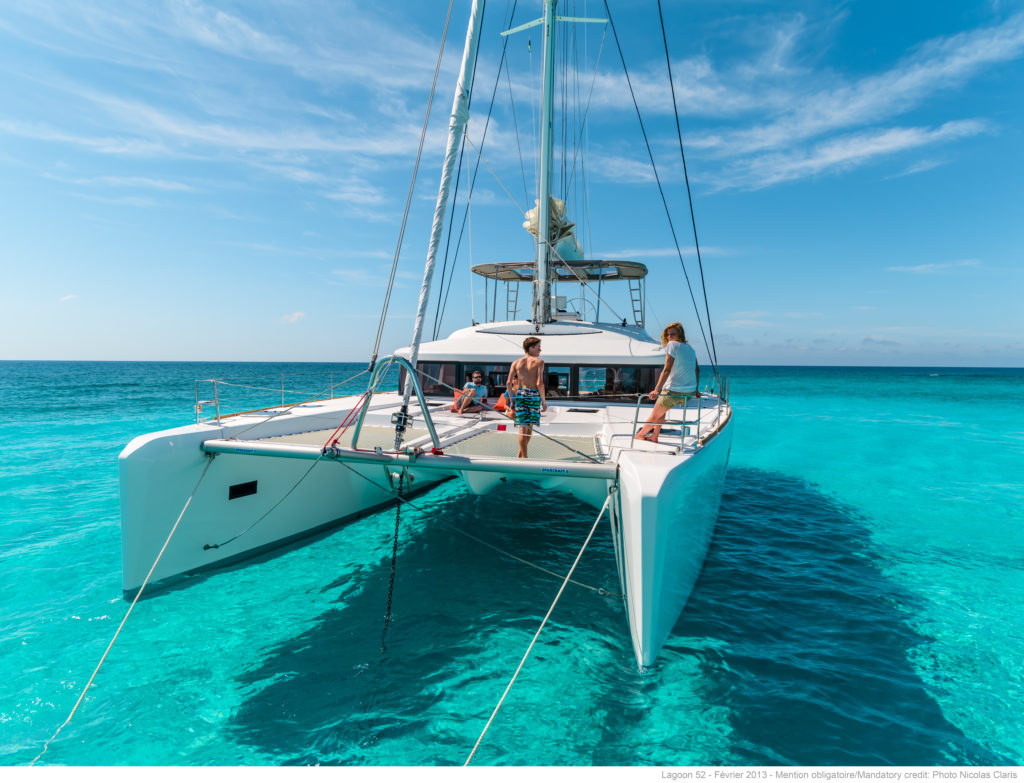 SAILING AT THE CATAMARAN – Sailing at the Catamaran is a once in a lifetime experience that should definitely be on your bucket list. The beauty of this region can be seen from the ocean and will leave a never-ending impression on your soul. Sailing aboard a catamaran you will enjoy an amazing journey where you will be entertained by the playful fish and dolphins jumping into the warm waters.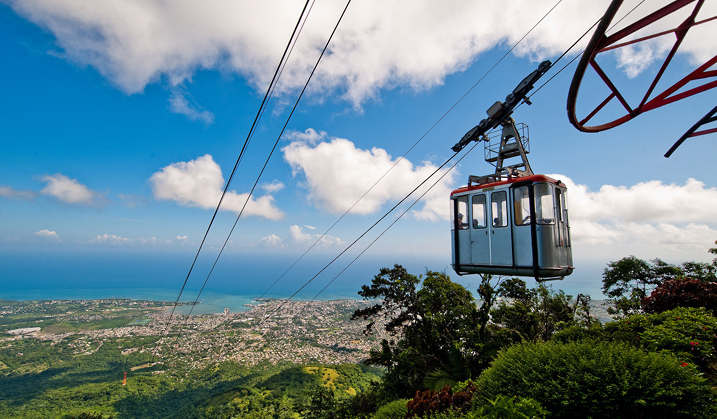 PUERTO PLATA CITY TOUR / CABLE CAR
The Puerto Plata picturesque city tour is one that shouldn't be missed during your visit to this wonderful city. The guide will take you on the tour to the historical center, central park which is surrounded by Victoria hourses and San Felipe's Cathedral, the Amber Museum, and to local shops with authentic handcrafted gifts.