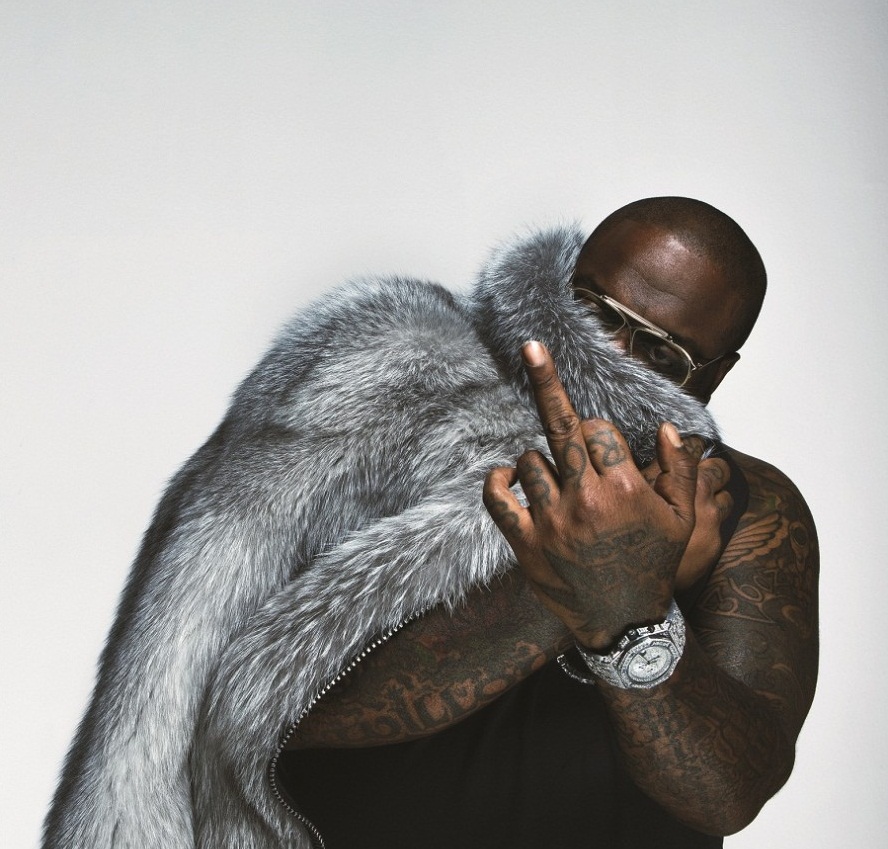 RICK ROSS Is Receiving Death Threats – Shocking Gang Related VIDEO!!
According to E- Online, Miami rapper, Rick Ross and the Maybach Music Group reportedly believed the threats were serious enough to pull their concerts from Greensboro on Friday, and the Bojangles Coliseum in Charlotte on Saturday, in lieu of a potential deadly ongoing dispute between Ross and The Gangster Disciples (North Carolina Chapter).
E-Online and additional online new reports state that Ross started having problems with GD after he mentioned their incarcerated leader, Larry Hoover, on his track "BMF – Blowin' Money Fast." Also, Ross put his face on the 6 point star for his Bar Mitzvah mixtape, which is a symbol the Gangster Disciples use.
"We pressing up on you, the whole Maybach," the Georgia chapter said in a video from October. "We ain't going to release this pressure on you until you release this check, Maybach, Meek Mill, everybody G. Nothing personal, but tell your boss man he got to get that check 'cause y'all in trouble."
Below is a shocking video from the Gangster Disciples / Alabama chapter who also weighed in the the gang's distaste for Ross. It appears that this situation with Ross and the gang has taken on a dangerous climate.
In a statement, Live Nation Entertainment group said tickets will be refunded starting Friday, December 7th.
*UPDATE* December 8th –  Rick Ross has decided to cancel is tour indefinitely, according to Inflexwetrust.com.  Funkmaster flex's site said Ross released a statement blaming "apparent lack of organization and communication on the part of the tour promoter."

Ross told AHH: "I want to apologize to all of my fans who I missed performing for due to the cancellations and want to let them know that I will get back to their cities. I enjoyed my experience with my little bros Wale and Meek Mill and I'm ready to get back in the studio to make good music."
Follow me on Twitter @lisafordblog
Source: E-Online / Comcast / Infinity