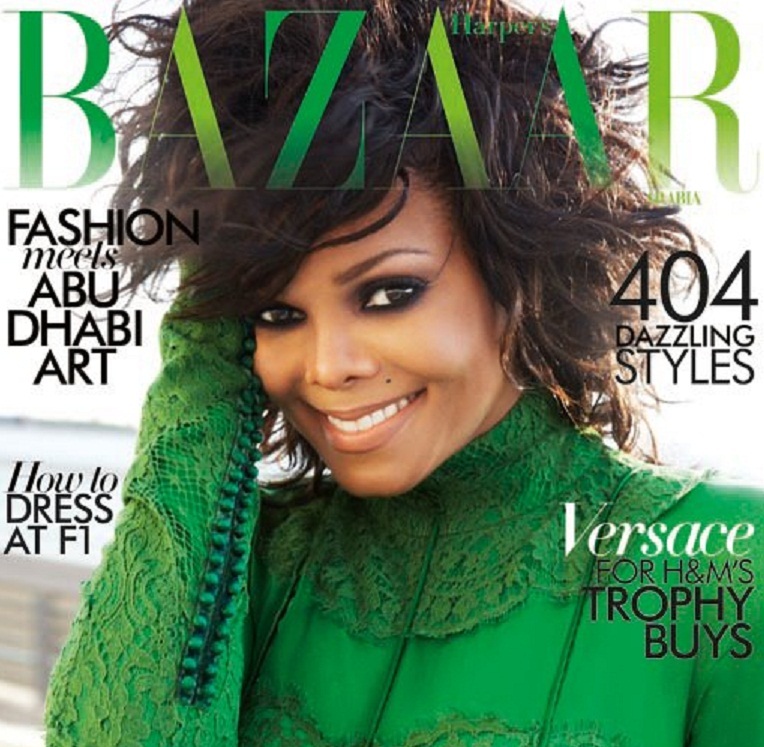 JANET JACKSON's Stunning [PHOTSHOOT] Harper's Bazaar Arabia
Music Legend, Janet Jackson looks gorgeous and is rocking money green on the November 2011 cover of Harper's Bazaar Arabia magazine.  She was shot by Alan Gelati with styling by Sally Matthews and emerald is really her color. Janet is currently finishing up the Australian leg of a tour and was chosen to help the UAE celebrate it's anniversary and to kick off the Abu Dhabi Grand Prix.
Check out more pics from the photoshoot below: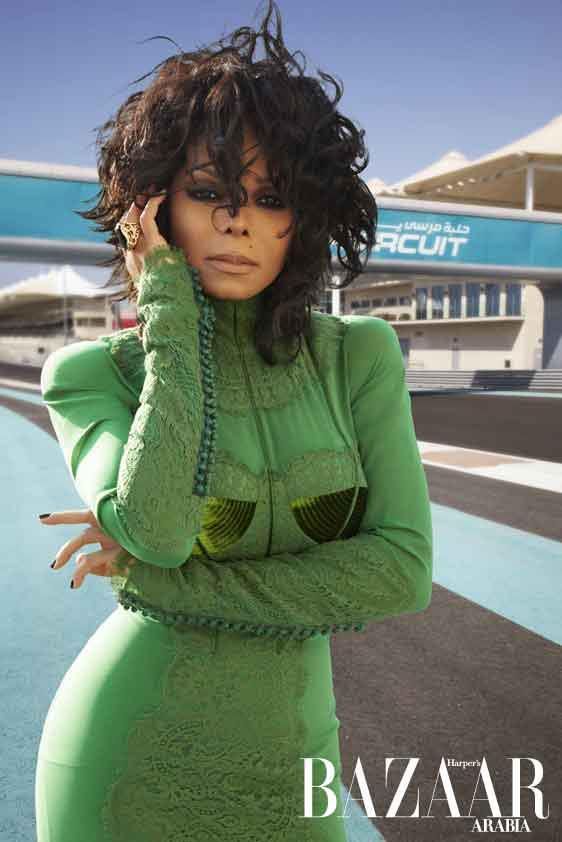 Janet makes me wanna go green!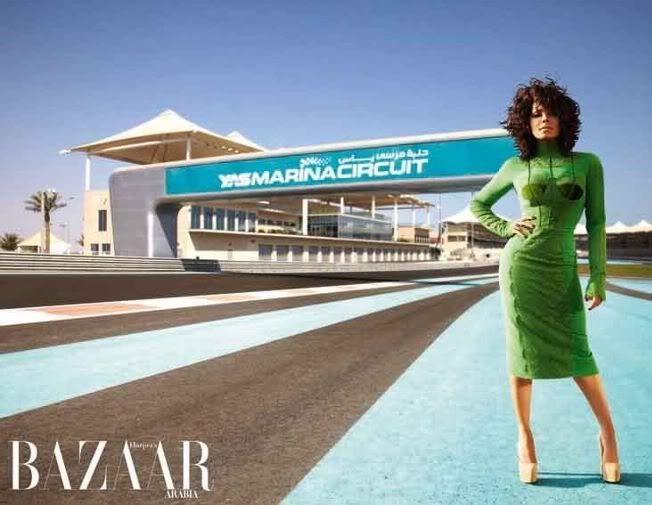 Ms. Jackson is stuntin'!