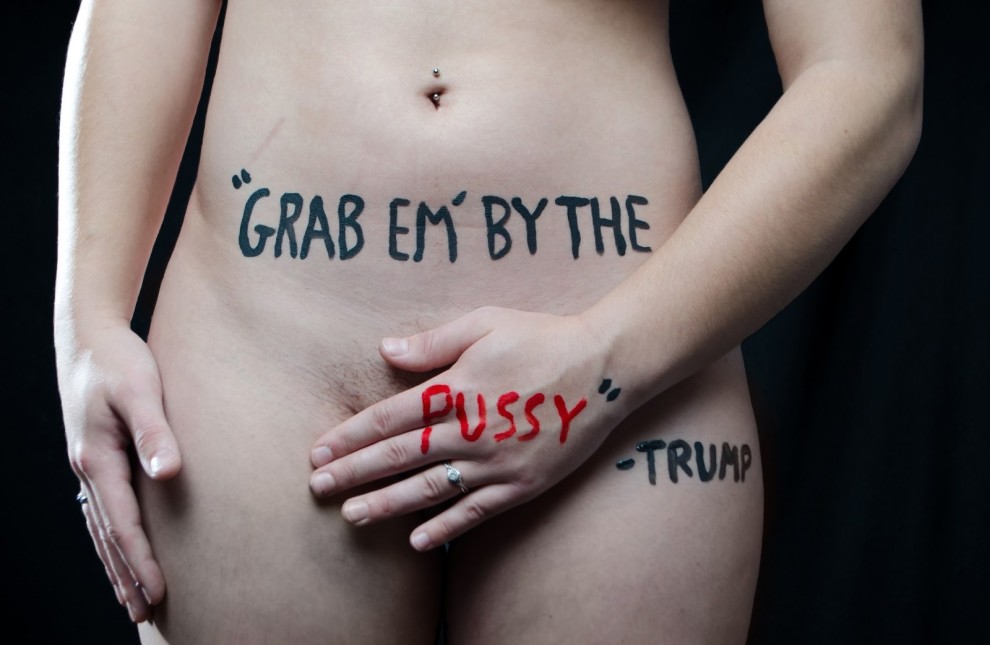 NAKED WOMEN W/ Donald Trump's Horrible Quotes On Their Bodies via Buzzfeed @lisafordblog

A very NSFW photo series featuring quotes President-elect Donald Trump has said about women has gone viral on Tumblr this week.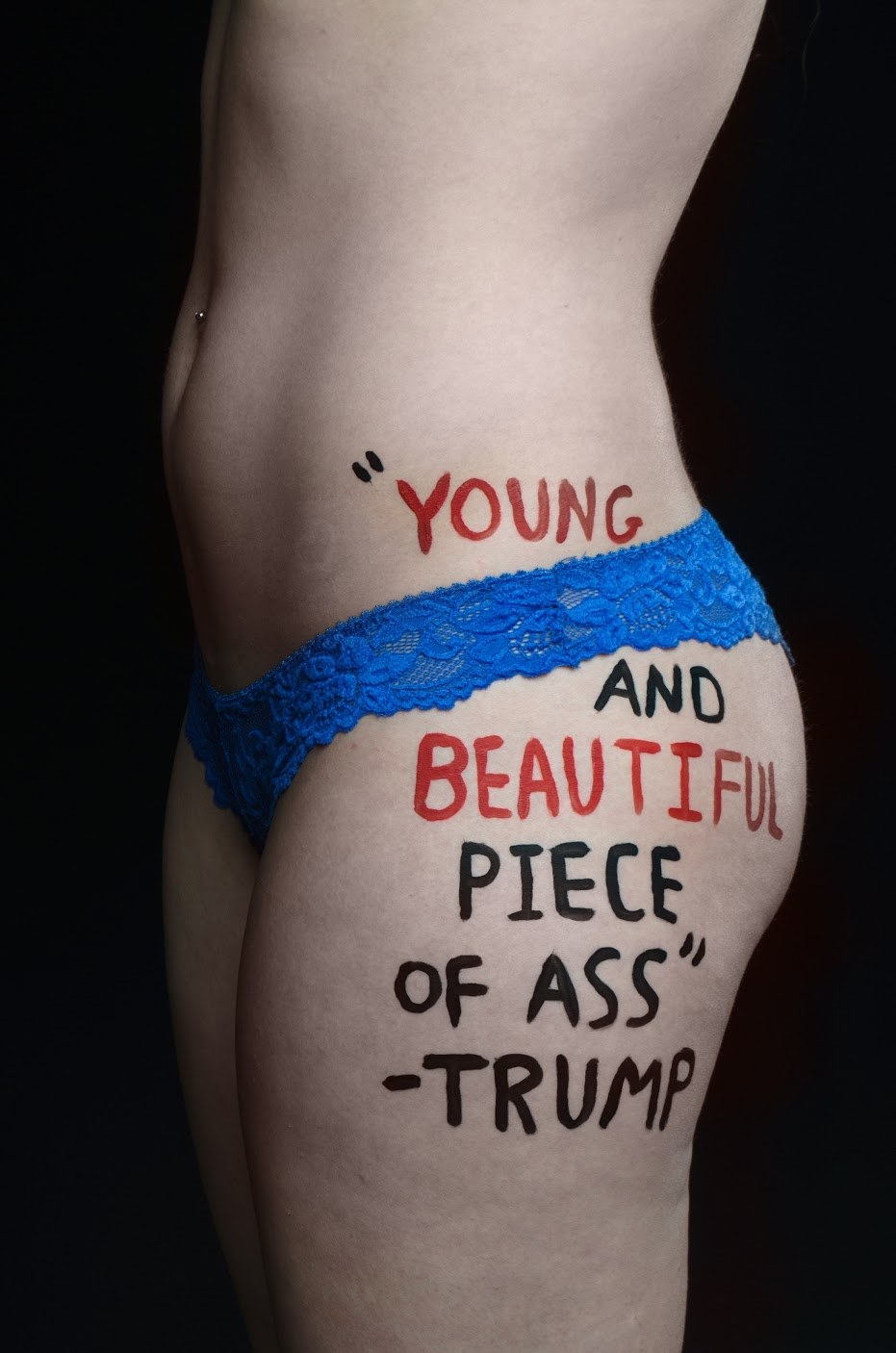 Aria Watson, an 18-year-old student at Clatsop Community College in Oregon, told BuzzFeed News she created the series, titled "#SignedByTrump," for her final project in her Introduction to Photography class.\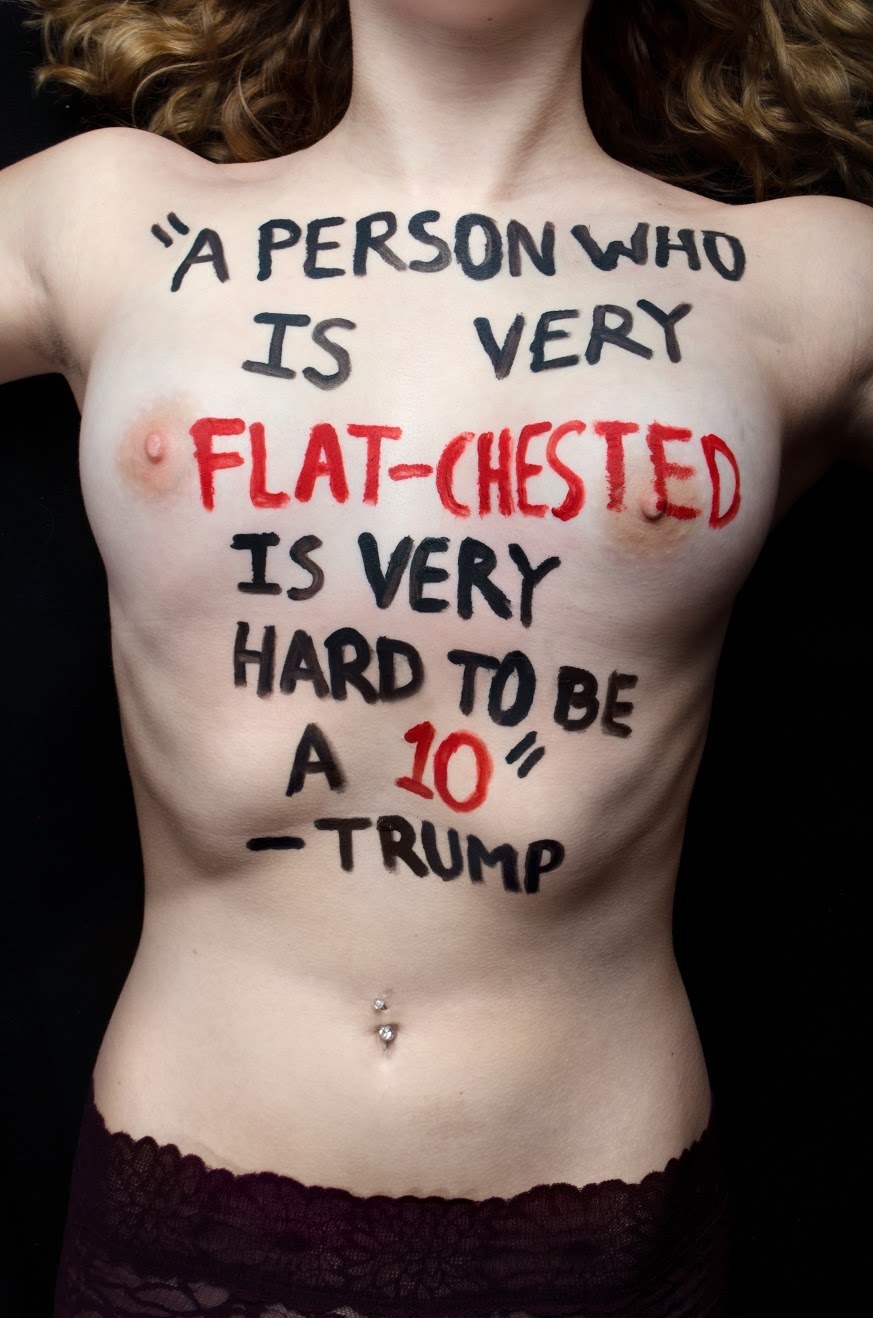 Aria Watson
"The election was going on at the time, and I felt very strongly about the candidates and their views, so I decided to mix my political opinions with my photography," she said.
"I never really cared for or understood politics, but this year was different," Watson said. "Although I was two weeks too young to actually vote, I was old enough to see what was happening and learn about it."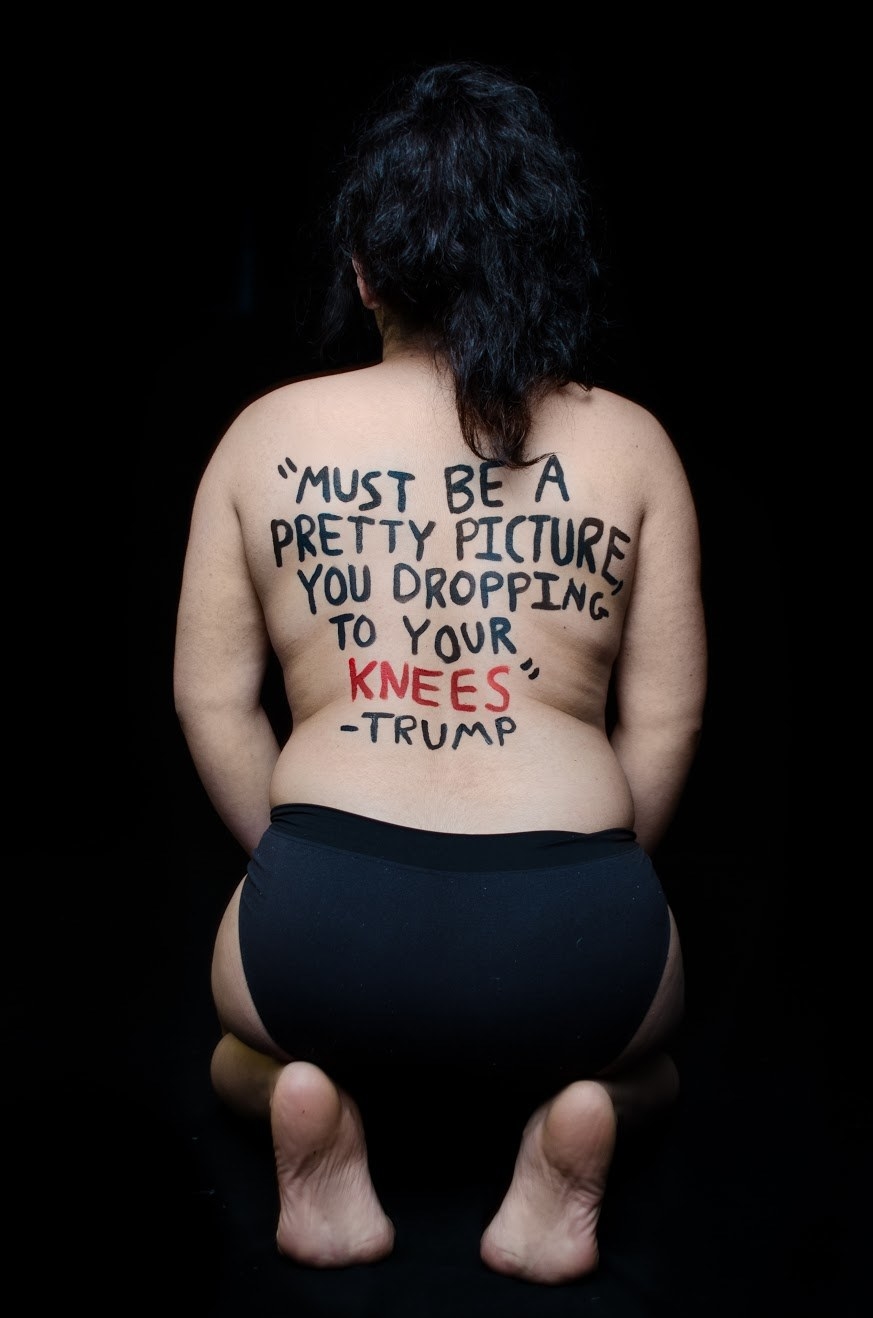 "When Trump beat Clinton, my heart shattered," she said. "I knew I had to create something different."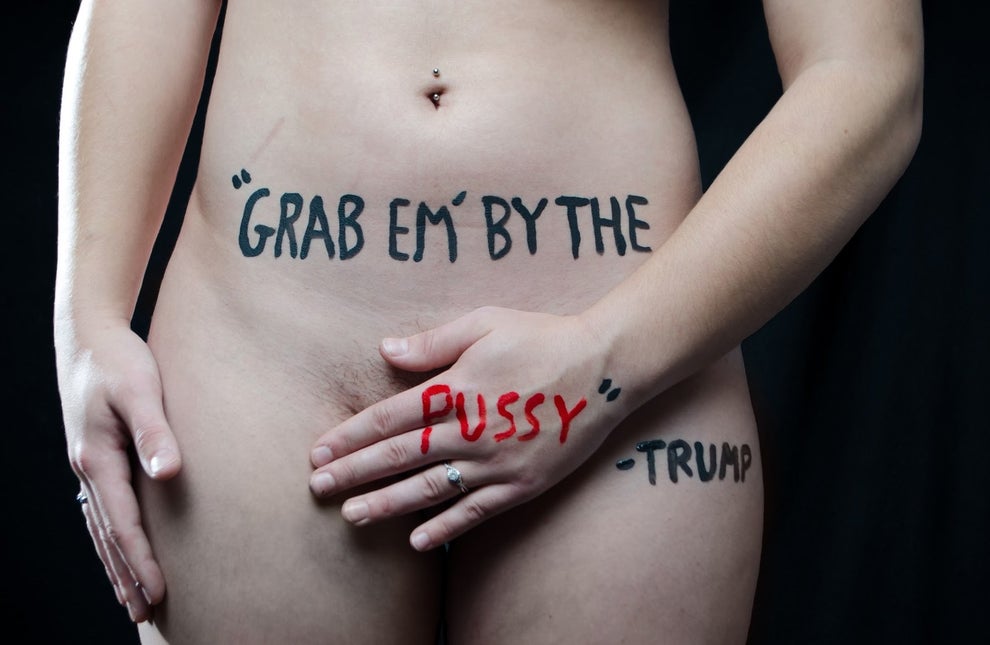 "All I wanted from these photos was to help people realize who Donald Trump really is, and I just want to feel heard," she said. "I know most people are set on their opinions about Trump, but I just hope one person sees '#SignedByTrump' and it opens their eyes."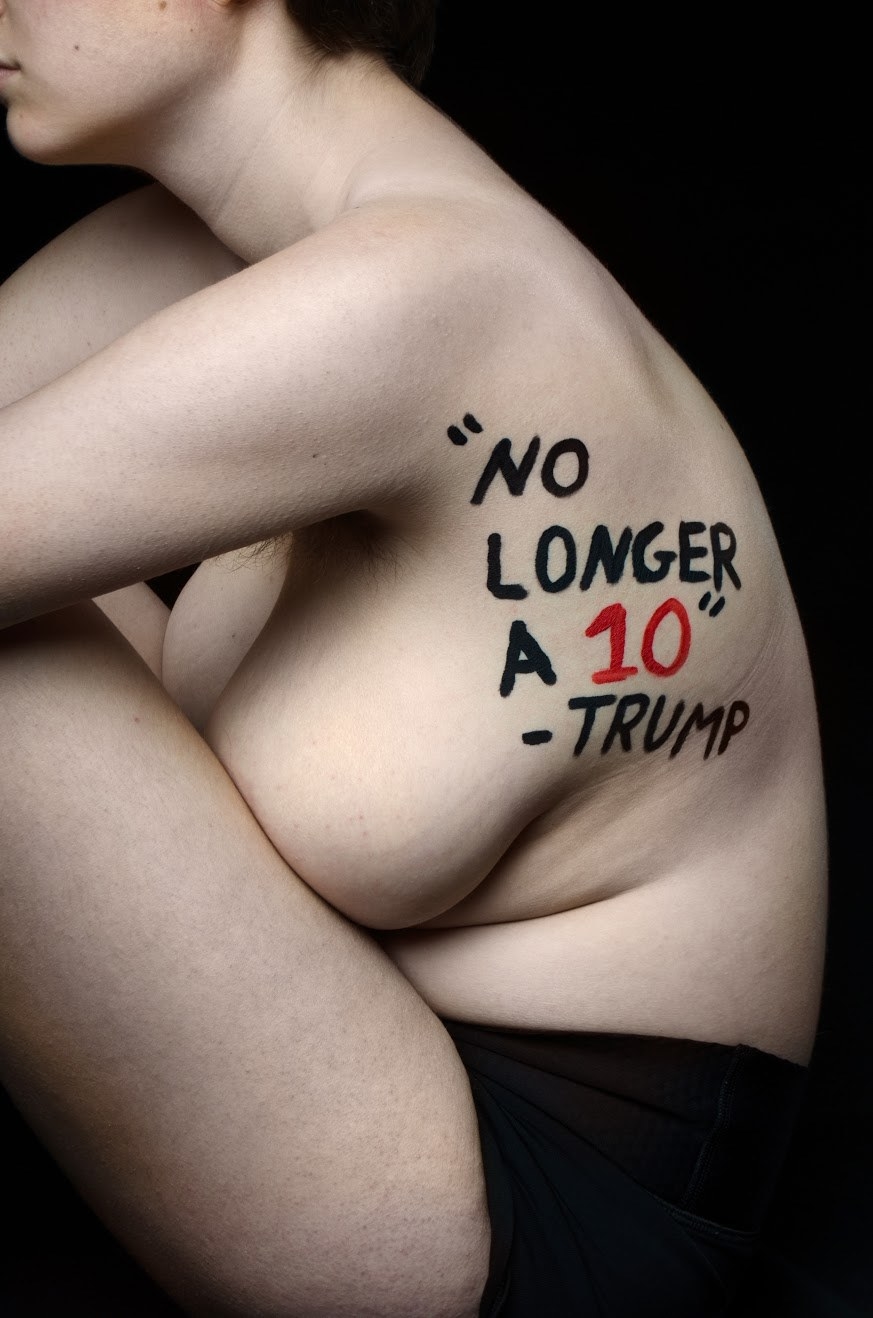 Watson said she posted her photos on Facebook and Instagram but the photos were removed.
She then posted her photos to her Tumblr, where the post gained more than 50,000 notes in a day. It has since received almost 100,000 notes.
She said she kept the models anonymous because the viewer can then picture the people however they want. She added that the models are friends and family, and that one photo is a self-portrait.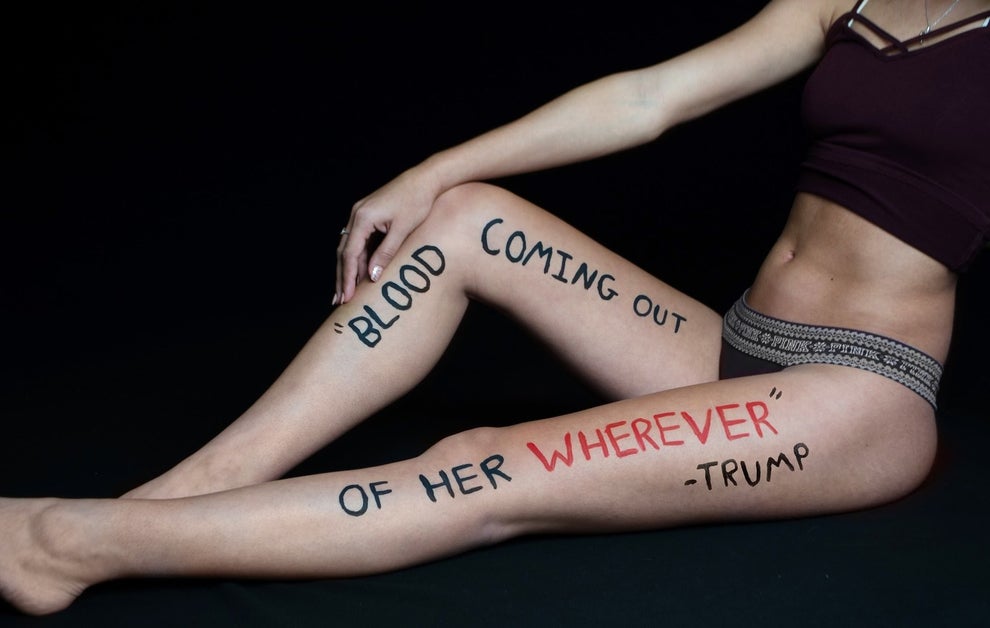 Watson said she would have loved to have more women of color in the photos — one of the models is Latina — but that her town and college are so small that the majority of people are white.
"The only other women of color I knew weren't 18 yet, but if they were, I would have asked them to model for me," she said.
Watson said she did not expect her photos to go viral, or that her project would have such a strong impact on so many people.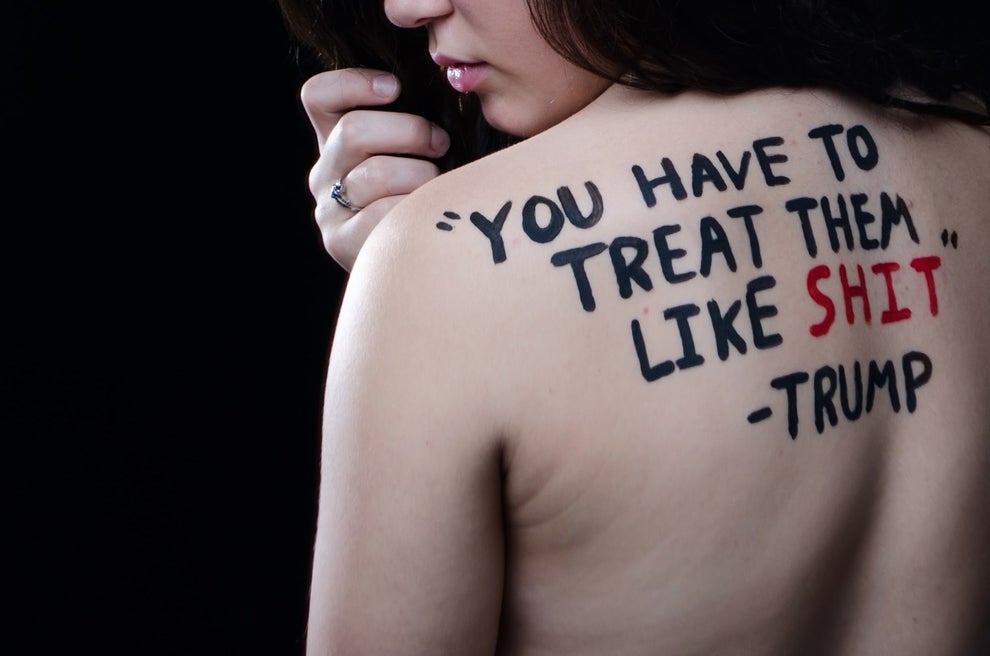 Aria Watson
"Over the past few days, I've gotten messages that have brought me to tears," she said. "To everyone who has supported me and "#SignedByTrump," don't let anyone silence you. Don't be afraid to speak up about what you are passionate about."
"I don't know why Donald Trump is in office, or how this even happened, but he is. What we need more than ever is to come together. We are stronger together," she said.