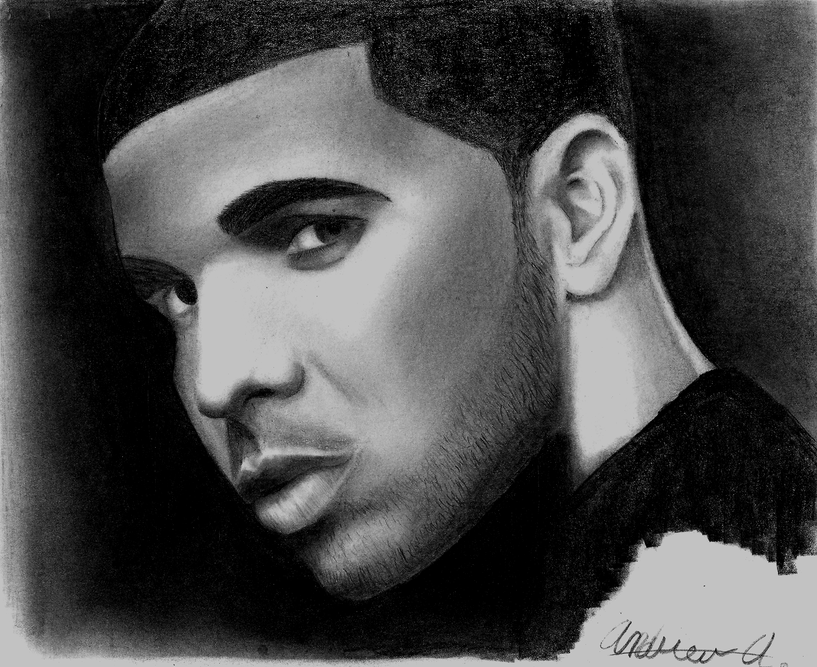 The DRAKE vs. CHRIS BROWN Fight! {Video & Audio} A Must See!!! (Graphic PICS)
(drake artwork above by andrewalv)
If you look good at the background then you can see Drake and Chris Brown fighting.
Chris Brown went in on Twitter after the incident.
Somehow Meek Mill's name got twisted up in all this drama. Some people are saying that Meek is the instigator in the 'bottle throwing' situation. According to Global Grind, New York party promoter Jessica Rosenblum tweeted Meek blaming him for the whole thing.
"Really??? FU Meek Mills – u know how many fucking years we worked to have fly hip hop shit in downtown NYC? GTFO if u don't know how 2 hang"
Another  partygoer at WIP last night called into HOT 97 to explain what she saw. Check out the audio…
Chris Brown's longtime bodyguard, Big Pat after last night's incident.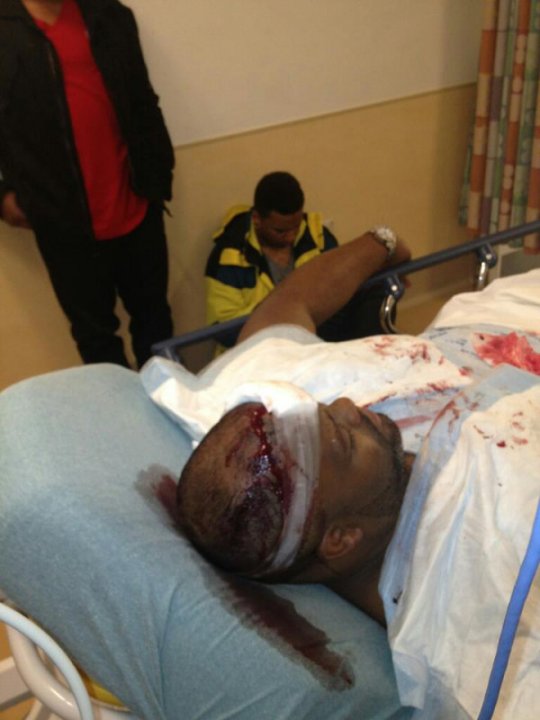 An innocent bystander was struck in the head when a bottle came flying across the room during the altercation between entourages of Chris Brown and Drake.

Hollie C. a 24 year old tourist from Austrailia told TMZ, "Within a few moments of noticing glass being thrown around, I saw a glass bottle headed towards me; consequently hitting me in the head."

"I immediately started to bleed and proceeded to fall in and out of consciousness."
Story is developing….
Follow me on Twitter.com/lisafordblog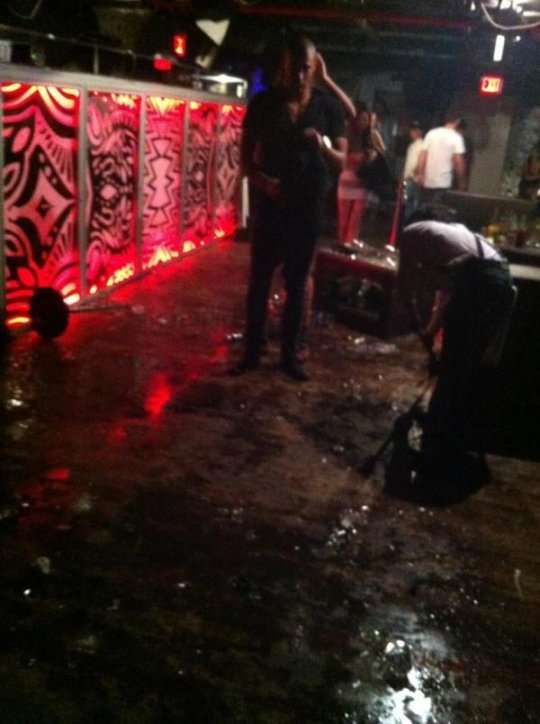 Sources:
Global Grind
Media Takeout