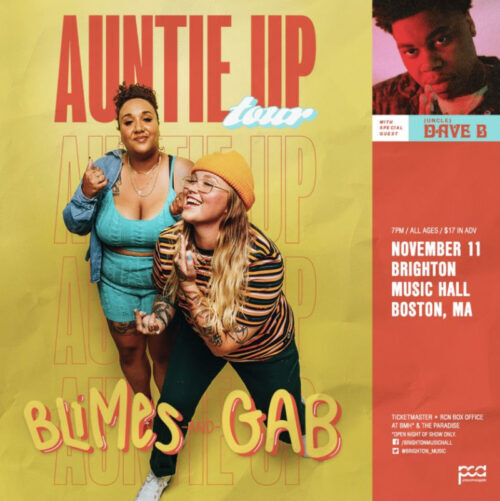 BLIMES & GAB – "Feelin It" Music Video (from TikTok & the TV show INSECURE) #ThrowbackThursday via @lisafordblog
Just thought we'd show these young ladies some love during lockdown for #ThrowbackThursday, just in case you haven't heard the song or saw the video for Feelin it by Blimes & Gab.
While Blimes & Gab were on their way up (and still are), understandably, the Covid pandemic has slowed things down a bit for them.
Medium writes,
"Over the past few years, Blimes Brixton and Gifted Gab have watched their rap dreams blossom. As West Coast duo Blimes and Gab, the two have been cosigned by Method Man, worked with major brands such as Converse and Pandora, and graduated from small-venue performances to festival stages like Austin City Limits and the Uncool Festival. And when their song "Feeling It" was featured on the season four premiere of HBO's Insecure and their debut album, Talk About It, launched, they were poised for another, more significant upgrade.
Instead, they sat home.
Thanks to Covid-19, the duo had to cancel a handful of prominent festival shows booked between March and late June — and with those live shows went half of their annual income. "I don't know when that moment was when I realized shit ain't finna be the same," Gifted Gab says, "but I do know we weren't getting those deposits and everything was postponed until the unforeseeable future.""
Read more of their story at Medium.
Lisa Ford's crime novella, South Beach Suicide, on sale now at Amazon. Click Link.