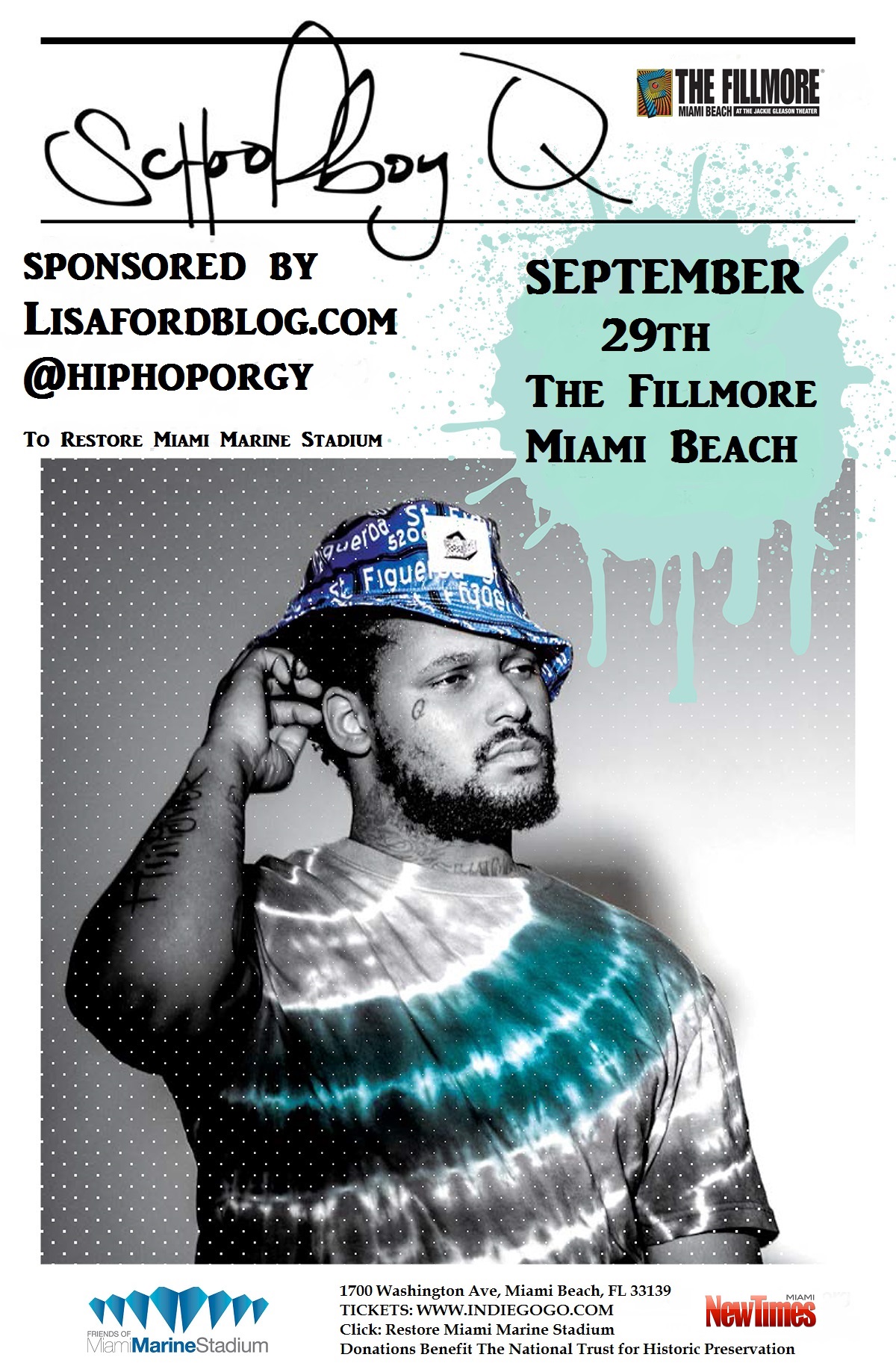 @Lisafordblog Sponsors SCHOOLBOY Q At The Fillmore Miami Beach SEPTEMBER 29TH!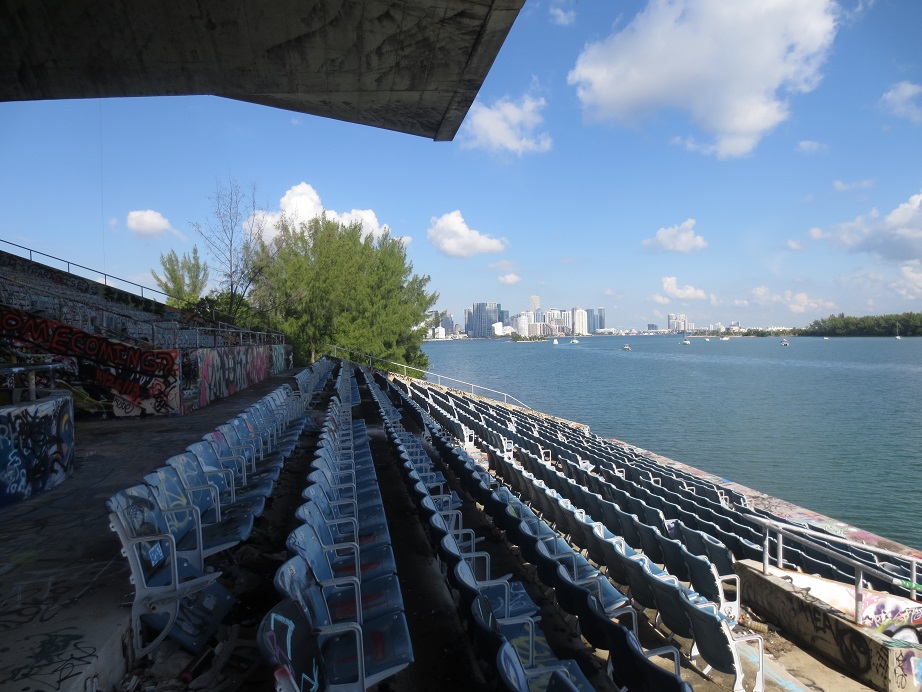 (Photo by Lisa Ford – Miami Marine Stadium 2014)
Miami New Times: The Los Angeles rapper, whose latest album, Blank Face, debuted at number two on the Billboard charts and who has collaborated with everyone from Kendrick Lamar to Kanye West, will be playing an exclusive show at the Fillmore Miami Beach September 29. You can score two tickets by donating $60 or more to the Marine Stadium's campaign via indiegogo.com.
The campaign that aims to begin restoration on the Virginia Key landmark, which has seen artists from the Beach Boys to Ray Charles take its stage, is nearing its end. With 12 days left, the campaign has raised about half ($52,354) of the $100,000 needed to remove and repurpose the venue's rundown seats.
Even if you're not a hip-hop fan, there are other motivating factors for donating besides civic pride. A simple $10 donation will get you a print of the stadium's graffiti, and $500 gets you one of the stadium's actual seats.

(Miami Marine Stadium Pre Renovations 2014 – Photo Taken by Lisa Ford)
Sixty dollars is slightly more than what ScHoolBoy is charging for his current tour, but those who dig Q's hits like "Collard Greens," "Man of the Year," and "Break the Bank" won't be getting ripped off. His national tour is seeing individual tickets ranging from $35 to $50 — and that's before dealing with those annoying service charges.
"Hip-hop star ScHoolBoy Q will soon host an exclusive concert — and the only way for Miamians to score tickets to the intimate event is to support the renovation of Miami Marine Stadium," the press release reads. "A $60 donation gets you two tickets, and $119 scores four."
The National Trust for Historic Preservation and Heineken hopes the concert will be the final push they need to break the $100,000 mark and turn the Marine Stadium from a decrepit, run-down venue into one of Miami's most iconic stages once again. – Miami New Times