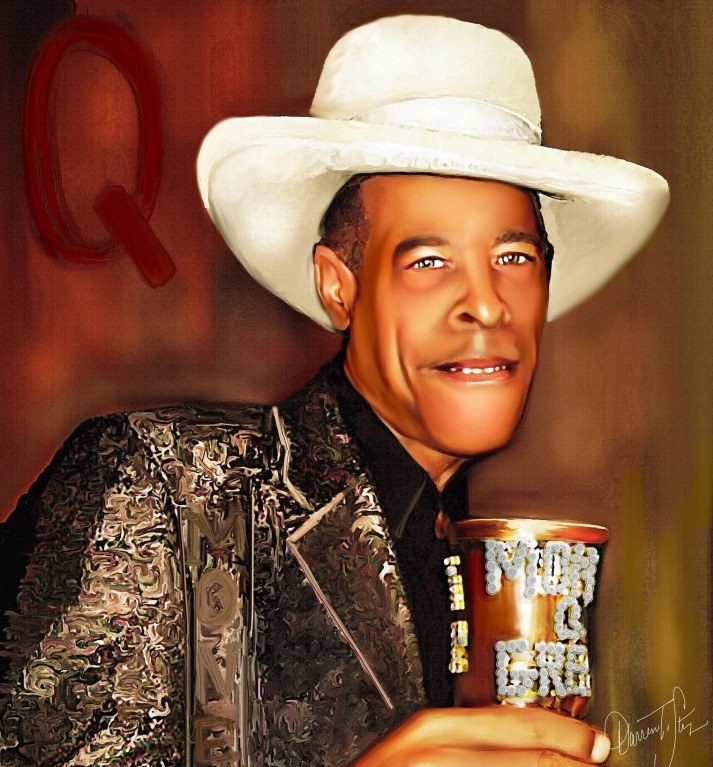 WATCH: Rare MONEY Q GREEN Footage w/ Bishop Don Juan, BG, Busta Rhymes, Rick Ross, George Clinton, Farrakhan,& Shaq
(money q green artwork above by darren stringer)
As the South Florida Regional Director of the Famous Playas Association, MONEY Q GREEN, sits on the board for all the PLAYERS BALL parties and conventions across the nation in major U.S, cities such as Los Angeles, Las Vegas, Chicago, Memphis, Detroit, Houston, and soon… Miami. The Famous Playas membership is consistent with over 3 million strong and at any given BALL, hosted by the honorable Bishop Don Juan, you will find the biggest A-List celebrities and artists in the game including; Snoop Dogg, Diddy, Ice T, Ice Cube, Too Short, etc, just to name a few. At the center of it all? Money Q Green… who not only keeps the party live, but has documented and recorded all of the Player's Balls for over 20 years. Check out the video below for a little behind the scenes action!
Having Money Q Green host your party is a must if you want your event filled with some of the biggest stars in the world. The Money Q Green hotline number is 561-305-7372 for DJing and hosting services. Take a look at the pics below so you'll see all what you're about to get yourself into by calling him now!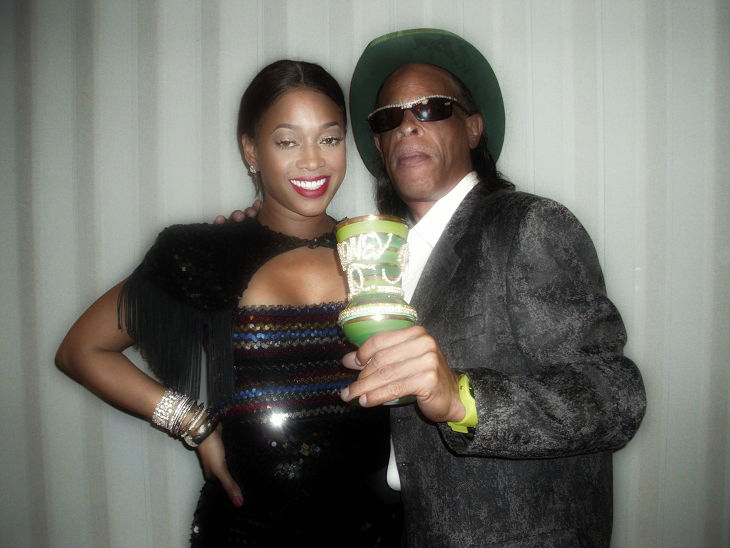 Money Q Green and Miami's own, rapper TRINA.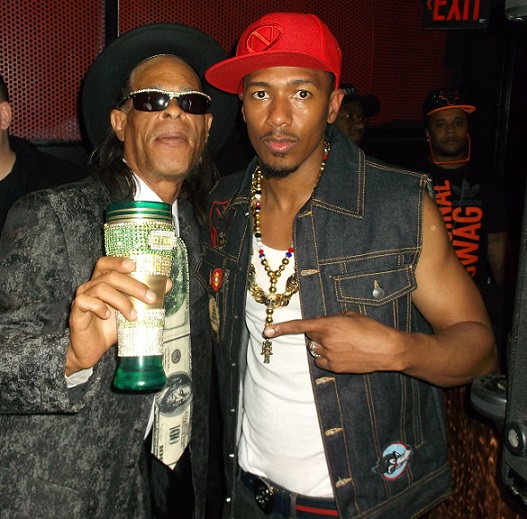 Money Q w/ Nick Cannon.
Luda!
Money Q Green as Ice T's body double.
Lisa Ford, Money Q Green, & Rhonda Julian on the set of Money Q's radio show.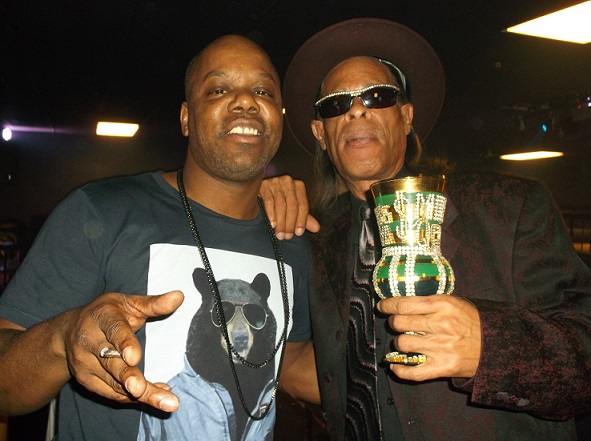 Rapper Too Short & Money Q Green, at the 2014 Mississippi Player's Ball at Black Diamonds in Jackson.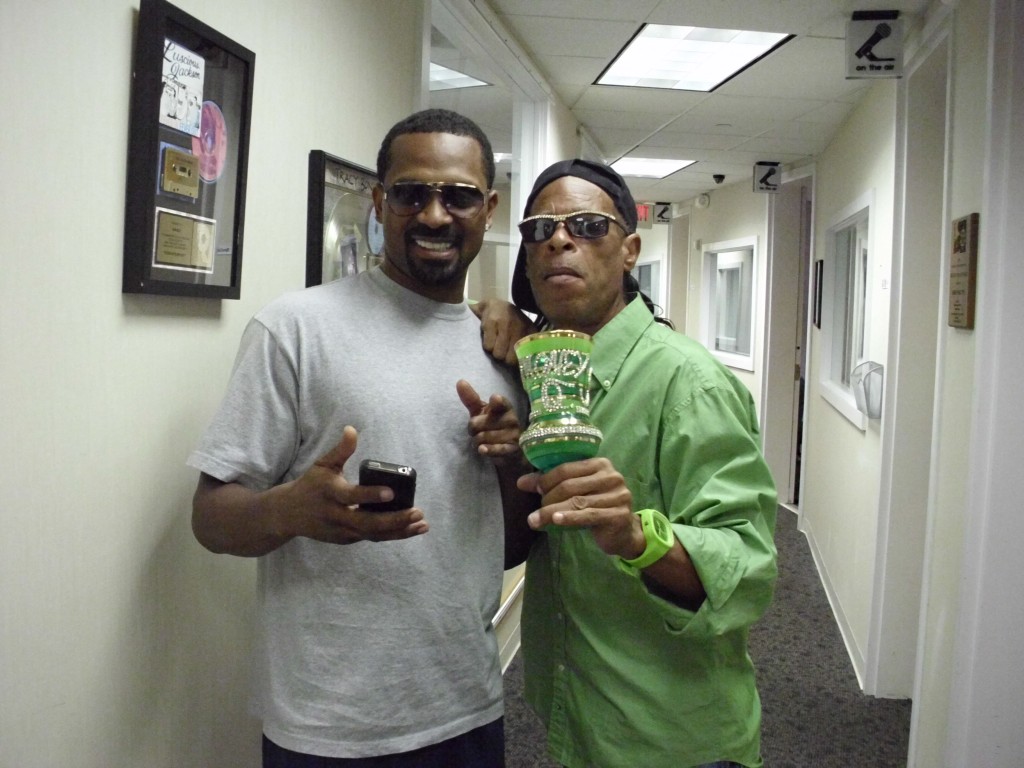 Mike Epps.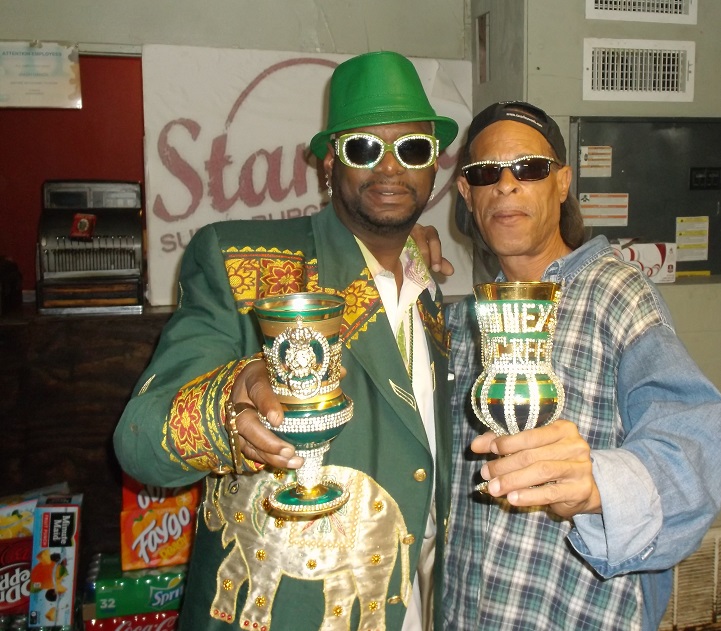 Bishop Don Juan and Money Q Green at the famous Stamps Burgers in Jackson, MS. Call Money Q at 561-305-7372.