Classic Hip Hop
Category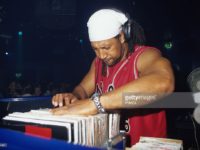 Friday 26 August, 2016
My entire life has been guided by the culture of HIP HOP. I'm admittedly a 90's Hip Hop geek obsessed with all facets of the artform from the bass-infused drum patterns to the hardcore storytelling, lyricism and poetry. SO much so that I've have dedicated my life to the empowerment of Independent Artists of all genres in South Florida by developing a weekly showcase titled the HIP HOP ORGY.
I've been an Entertainment Reporter for over 15 years interviewing many legends in the industry including TUPAC when I was just a teen and ICE CUBE during his first movie filming for the the flick "Trespass". Over the years, I've gathered numerous A-List celebrity connections and used these relationships to promote world famous Hip Hop parties all around the nation. Now I've honed in on the careers Miami-Dade, Broward, and Palm Beach County residential musicians with hopes to lend my hand in getting artists signed.
With so many accomplishments, I could brag all day long but I won't. I don't have to boast because one word from the God of Hip Hop, DJ KOOL HERC, made my entire year. Underneath a simple Hip Hop party flyer on my personal Instagram account (@lisafordblog everywhere), ONE WORD summed up my entire career and I basically can retire right now (but I won't). DJ KOOL HERC, the Father of Hip Hop, the founder of a global culture, told me that what I was doing with the @HipHopOrgy was "KOOL ;)".