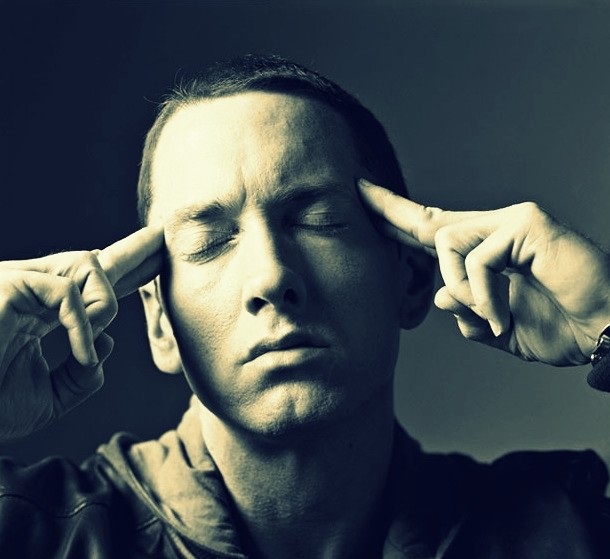 EMINEM, "I'm Going To F*cking Die." – INTERVIEW In 'How To Make Money Selling Drugs' (VIDEO)
This clip was taken from Matthew Cooke's "How To Make Money Selling Drugs," the new documentary that dissects the costly 'War On Drugs' in America. The documentary includes raw footage and interviews with drug dealers, DEA agents, legal experts, addicts and activist celebs (Woody Harrelson, Susan Sarandon and 50 Cent all appear in the film). Through the documentary, Cooke is questioning whether or not this war is worth fighting anymore.
In regards to including famed rapper, Eminem, Cooke states, "Talking to Marshall was an honor. The guy is one of the greatest artists of our time; and he is incredibly sincere and open and forthcoming. And I think it's so huge for other addicts out there, who struggle, to have somebody that they see as having made it, having everything that he would want in life, (having) this feeling of discomfort inside of himself. He (Eminem) was trying to fix and resolve through that perfect cocktail of various drugs, which is what addicts experience. When Eminem talks about his addiction I think it's very arresting, because he has that power and impact. So hopefully people watch it and they have some sense of empathy and sympathy for the person who falls into that trap, because that's a very strong man revealing something very, very challenging that could have killed him."" (mtv)
Hopefully hearing about Eminem's experiences will help any addicts who watch the documentary. If you feel inspired to get help after reading this, you'll be glad to know that there are lots of different paths you could take. One of the most popular involves spending time in a rehab centre. There is more info here should you decide you want to try this treatment.
Follow me on twitter @lisafordblog