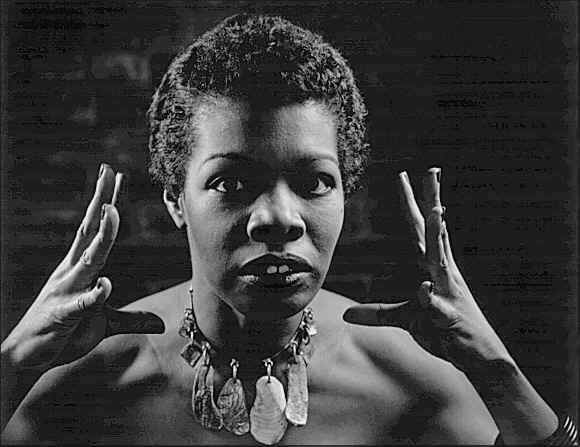 MAYA ANGELOU's Poem From Clinton's 1993 Inauguration (Raw FOOTAGE) #RIP
The photo above of a young Maya Angelou is courtesy G. Paul Bishop Jr.: Photographer
Maya Angelou, celebrated author, poet, professor, dancer, musician, public speaker and activist, died today in her home in Winston-Salem, North Carolina. Angelou was 86 years old. Truly a groundbreaking artist, Angelou rose to prominence after the 1969 publication of her memoir I Know Why The Caged Bird Sings. In a brutally honest way like no author before her, Angelou exposed the reality of living in the South as a young black girl.

I Know Why The Caged Bird Sings addressed Angelou's life until the age of 16; she was alienated in Arkansas because she was black, her mother and father abandoned her, was raped by her mother's boyfriend, lived on the streets and gave birth to her son, Clyde at the age of 17.

Though she lived an incredibly painful early life, Angelou — Born Marguerite Ann Johnson — always knew the importance of having fun. She once told an interviewer, when asked about her sense of humor, "If you don't laugh, you'll die… Against the cruelties of life, one must laugh."  Read more at laughspin.
Source: The guardian