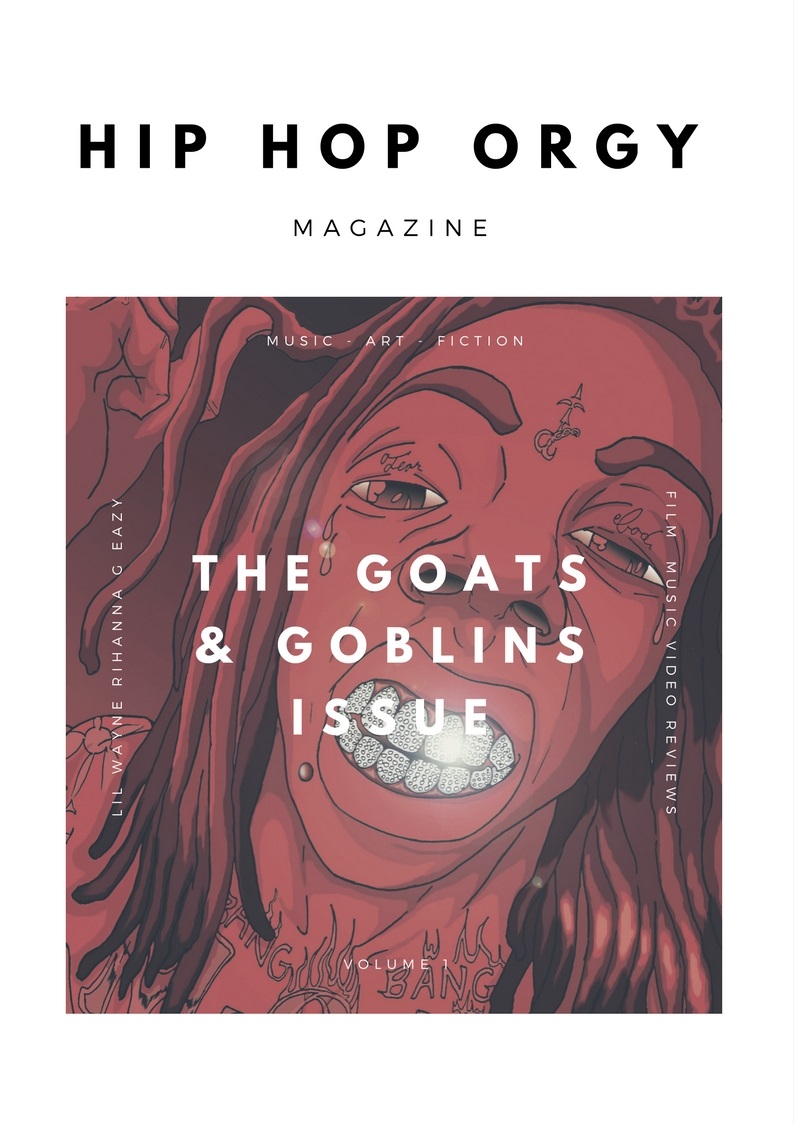 Introducing The Hip Hop Orgy Magazine
Introducing The Hip Hop Orgy Magazine
After more than 10 years online, LisaFordBlog.com is venturing into electronic magazine publishing. Today we're proud to announce the tentative front cover of The Hip Hop Orgy Magazine, a bi-monthly music publication that combines new long-form feature stories, photography, fiction, illustrations, and other ephemera with selected recent pieces from LisaFordBlog.com. The first issue will be released New Years Eve.
With contributions from renowned music writers, grafitti artists, the Hip Hop Orgy staff, and edited by Journalist, author, and international concert producer, Lisa Ford, The Hip Hop Orgy Magazine is designed, conceptualized, and produced locally in Miami, FL. This beautifully designed, artistic publication is meant to be read, shared, and enjoyed over the long term. While we remain committed to covering the world of independent music and beyond, as well as innovating in the digital sphere, we've always been huge fans of the magazine publishing industry. The Hip Hop Orgy digital magazine will allow us to extend our passion for music, images, and storytelling into a new arena.
Stay tuned on how to subscribe to The Hip Hop Orgy Magazine which will be available via subscription on Itunes, Kindle, Issuu, additional major digital formats, the Hip Hop Orgy app, and on the publication's website. Subscribers will receive exclusive digital content, invitations to special events, and a limited edition subscriber gift. Join our email list for more information on how be a part of this intoxicating experience. Tag @lisafordblog, @hiphoporgy with your email address or email [email protected].
To answer a question we've received a lot, at the moment we will only be doing this as a digital magazine. However, dependent on demand, we may look at printing hard copies in the future. Whilst keeping it digital makes thing simple, we realise that it's also easy to get magazines printed online thanks to places like Printivity – https://www.printivity.com/products/magazines/ – so watch this space!
Sidenote. If you know of a great musician or organization deserving of a feature or editorial on this major platform, please send details to [email protected], and depending on quality of their presentation, we will offer them a complimentary feature.